Second Language From The Start
Do you want to help your child learn a second language, but you're rusty at best? Early Lingo will help your little one pick up one of six languages in the very best way -- total immersion.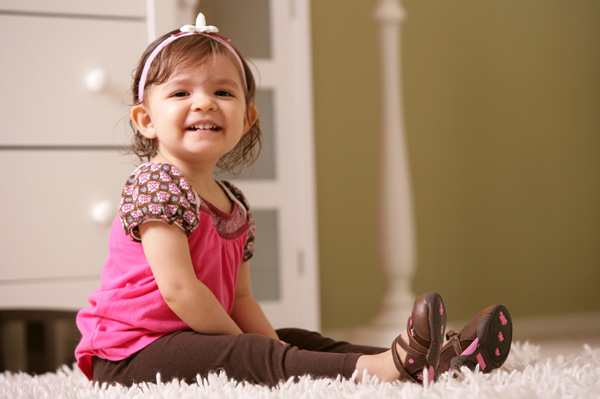 If you've taken a foreign language in high school or college, you know how difficult it can be to master that second language. Fortunately for Mom and Dad, a DVD series called Early Lingo allows parents to expose their youngest family members to a second language with total immersion.
Early Lingo features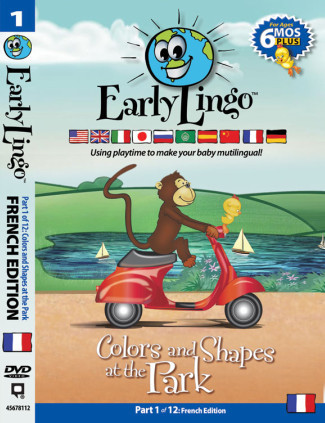 Children from homes where parents speak more than one language fluently have a huge benefit over single-language households. Never fear, however -- if you don't have fluency in another language, Early Lingo provides a similar environment for your child to learn. Targeted for 6 months to 8 years of age, Early Lingo's animation, live action, colors and fun sounds captivate young children as they are totally immersed in a foreign language.
This isn't memorization, and there is no translation. The characters speak only in the language you select and engage the imagination for easy learning instead of tutoring. Only authentic native speakers do the voices, which helps build fluency as well.
Each episode lasts approximately 30 minutes and naturally teaches nouns, verbs and simple phrases. You can choose from English, Italian, French, Spanish, German and Mandarin Chinese.
About Early Lingo
Early Lingo was created by Caryn Antonini, graduate of the Georgetown University School of Languages and Linguistics. She learned that languages are picked up far easier when a child is young, and wanted to help her own child the advantages of a second language but was unable to find anything on the market that would do this effectively.
Learning a second language will not confuse your baby, and in fact, learning more than two won't either -- the brain creates separate neural pathways for each language.
Languages are best picked up from infancy, and these DVDs are designed to be captivating for older infants as well as toddlers, preschoolers and even school-aged children.
Our take
I took two years of French in college -- a requirement for my Bachelor of Arts degree -- and it was very difficult. I had experienced very little foreign language instruction when I was a child, which wasn't until middle school, so any early-learning opportunities had disappeared by the time I entered college. I chose the French Early Lingo series for my daughter to try out because it's the only foreign language I am familiar with.
My little girl, who is 3 years old, was immediately captivated by the artwork on the Early Lingo DVD and, to my surprise, after watching it once, she was already speaking French. I like how the DVDs aren't lengthy -- they really hold her attention. I adore how it's all French, all the time. I think the more that she watches the DVDs, the more she will pick up, and that means I had better polish my French-speaking skills as well!
A DVD like this gives a child a gift that only a fluent foreign language speaker can give -- the gift of another language. This would make an excellent baby shower gift or a first birthday gift and beyond, and it can be one the whole family enjoys.
More on babies and development
Smart baby tips: How to stimulate your baby's brain
When to expect Baby's first smile
Barefoot is best... even in winter