Keep An Eye On Your Baby
This clever baby monitor from Samsung is unlike any you've seen before, and makes it easy to keep an eye on your baby from wherever you are.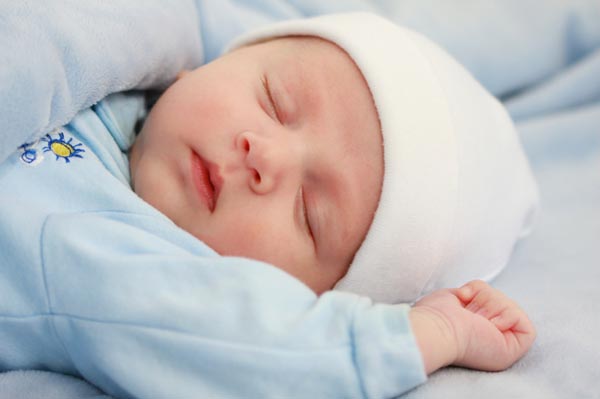 Forget being tied down to your baby monitor's parent unit, which needs to stay "in range" for it to work. If you're keen to keep an eye on your baby, then check out the Samsung SmartCam WiFi Video Baby Monitor. This nifty little device makes it extremely easy to dial up a video and audio monitoring feed using your smartphone, tablet, laptop or PC -- no matter where you are. As long as you have internet access, you can check out what your child is up to.
Features
Easy setup: The SmartCam Wifi Video Baby Monitor features one push setup, which parents can complete in as little as 30 seconds
Baby talk: Easily talk to your little one using the built-in microphone and speaker
Night vision: Check out the built-in IR LED lamps for night vision to peek in on your slumbering baby
All access: You can monitor your baby on PC, MAC, and smartphones
Notify: Enable audio and motion detection and notification so you don't miss a thing
Share: Fun, free and easy recording on YouTube
Our take
This cool gadget is just the bee's knees. I love how you don't even need a parent unit to tote around -- just access the feed on your smartphone and you're good to go. And the YouTube feature is really handy. Grandma and Grandpa enjoyed the videos I sent to them -- even though they get to see my kids often, it's still lovely to be able to send video clips to friends and family members who aren't nearby. It's also nice to have video recordings, period -- I don't always have time to videotape my kids. The video isn't as nice and smooth as the ones I record on my digital camera but it's easier to do.
The setup was easy and the features were easy to understand. The night vision wasn't quite as clear as I'd like, but for daytime use (or for a nanny cam) it works well.
The bottom line
From someone who has only used simple audio baby monitors, I thought this camera was innovative and would make a really lovely baby shower gift.
More on baby gear
Earth Day 2013: Celebrate by greening up your baby gear
Expensive strollers: Sweet rides or pricey lemons?
Check recalled baby gear on the go