Fertility-Boosting Foods
When you're trying to get pregnant, every avenue for fertility seems important. But could it be as simple as adding a few fertility-boosting foods to your diet? It's worth a try... especially since the foods on this list are yummy and nutritious, anyway.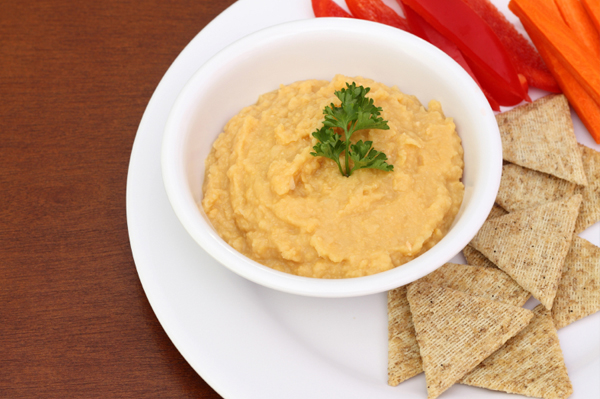 Beans
If you replace meat with beans and other plant-based foods, a few meals a week, you may be able to up your chances of fertility. According to a study by researchers at the Harvard School of Public Health, infertility was more likely in the 39 percent of the 19,000 female nurses they studied (who were actively trying to get pregnant) who had the highest intake of animal protein. If you can't stand the thought of downing a bean burrito, make some hummus with garbanzo beans or order steamed edamame next time you visit your fave sushi restaurant.
Whole milk products
While most women have already been "trained" to choose low-fat or skim milk varieties of dairy products, research from the Nurses' Health Study found that up to two daily servings of whole milk (or whole milk products) can protect against ovulatory infertility. Mix full fat Greek yogurt, whole milk, ice and fresh berries for a refreshing and healthy smoothie to start to your day.
Pumpkin seeds
Pumpkin seeds are packed with non-heme iron, which is believed to help women conceive. Iron is believed to lower a woman's risk of ovulatory infertility by 40 percent. Non-heme iron is more easily absorbed into the body and 41g of an iron supplement (also non-heme iron) per day is believed to decrease a woman's risk of ovulatory infertility by an astounding 62 percent.
Olive oil
Olive oil, a monounsaturated fat that aids in increasing insulin sensitivity and decrease inflammation throughout the body (which can interfere with ovulation, conception and even early development of the embryo), can easily be added to your diet by drizzling it on your salad, steamed vegetables or sandwiches.
Would you try adding these foods to your diet to increase your chances of getting pregnant?
More on fertility-boosting tips
Reverse infertility with your diet
10 Fertility-boosting tricks to get pregnant
Preparing your body for baby