Baby Countdown Checklist
You've got nine months to prepare for baby's arrival. But that time will pass quickly. We've got five not-so-obvious things to put on your checklist of what to do before baby arrives.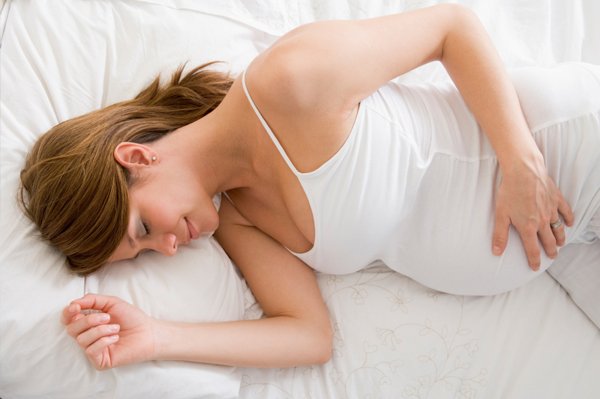 5. Have a last hurrah outing with your girlfriends
Beyond being the guest of honor at your baby shower, invite some of your closest girlfriends to join you for a spa day or a low-key weekend trip to hang out and bond before baby arrives. Once your new bundle is here, you may have to put your bi-weekly girls' mani/pedi date on hold for a few weeks so suck up some time with your besties now.
4. Decide who's going to be in the delivery room
Some expectant moms want their partner, mom, siblings and closest friends by their side when they deliver; others just want the Dad-to-be in the room with them.
Before you start having contractions, decide (along with your partner!) who is going to be in the room when the doctor brings baby into the world. If you decide to keep the delivery party small, give your other loved ones (like Mom or sister) another role in the delivery like walking the halls with you to induce labor and texting the first photos of baby to friends and extended family.
3. Take a free day
As your due date rapidly approaches, take a day to yourself to do what you (and only you) want to do. Sleep in, treat yourself to some new maternity jammies to wear after delivery, take a nap, go on a special date with your man and go to sleep early. Are you sensing a pattern here? Make sure sneak in as much sleep as you can before baby arrives because once she's here, you'll be on her sleep schedule not your own for a while.
2. Make a pact with your honey
Talk with your partner about maintaining your marital connection outside of becoming parents together. Though parenthood will no doubt bond you in an amazing way, new parents often become so overwhelmed with sleepless nights, diaper blow-outs and constant washing of new baby clothes that romantic date nights can sometimes all by the wayside. Promise one another you'll keep one date night a month, and then add in more couple time once you get settled into parenthood.
1. Double check your list
Now that you've done all the fun stuff, double check your list of things you really need to do before baby arrives like finish the nursery, pack your bag for the hospital, take birthing classes and review your birth plan -- including discussing alternatives if Plan A doesn't work out during delivery -- with your doctor.
More on prepping for baby
4 Stylish alternatives to hospital gowns
What's in your hospital bag for labor?
A trimester-by-trimester baby preparation guide