Texas Woman Gets Surprise Of Her Life
A Texas mom was shocked when her water broke -- not only did she not know she was pregnant, but she had gotten her tubes tied in October.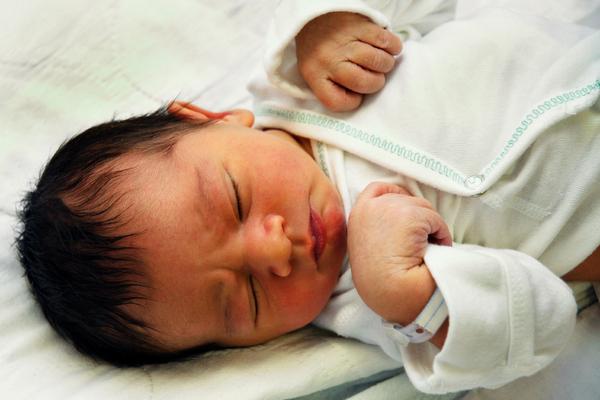 Surprise, Mommy! A Texas mother of three, whose tubes were tied last October, was completely astonished when her water broke on July 12. Pregnancies after tubal ligation are rare, but they do happen. Amazingly, Destiny Free not only defeated the odds of a post-tubal pregnancy, but she didn't have a clue that she was indeed expecting a child until about 30 minutes before he was born.
What a story!
Destiny had a tubal ligation in October of 2012 and assumed that there was no chance of a pregnancy. The young mom already had three young children and a busy life as the manager of a Family Dollar Store, where she often worked 60 hours a week. She had no inkling that she could be pregnant -- no weight gain, no morning sickness, no change in appearance. Nothing that gave her, or anyone around her, a clue that she was expecting a baby.
July 12 started off like any other day, until suddenly her water broke. She soon realized what was going on and drove herself to a hospital, where she was informed that they do not deliver babies. Her little one, however, didn't seem to care, and was born about a half hour later -- before she could be transported to another hospital.
Her baby, named Christian, was born in good health and weighing 7 pounds. Physicians told her that, while it is rare, sometimes tubals don't always work -- the docs she was seen by cited a one percent failure rate.
Happy mom
Despite the major shock of the surprise labor and delivery, Destiny is in great spirits and happy to have her new son. "He's a blessing, and I love him to death already," she said. "I wouldn't give him up for anything in the world. He's here. He's my miracle baby."
More pregnancy surprises
Marathon runner didn't know she was pregnant
Mom has surprise 10-pound baby
Police pull over speeders, deliver baby instead