13-Pound, 12 Ounce Baby Girl Born In Pennsylvania
An Armstrong County, Pennsylvania family welcomed a very big bundle of joy recently.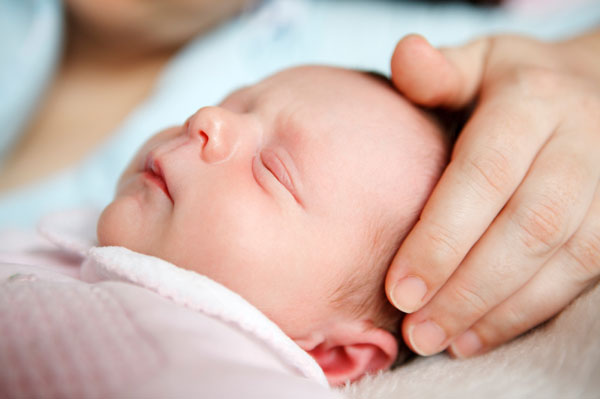 Oh, baby!
When Michelle and Mark Cessna welcomed their third child, daughter Addyson Gale Cessna, they had no idea she would weight 13 pounds, 12 ounces and measure more than 25 inches long.
According to Pittsburgh's local CBS affiliate, the baby girl may be the largest one ever delivered at Armstrong County Memorial Hospital outside Kittanning, Armstrong County. Dr. Yannie Narcisse and Dr. Amy Turner, the two doctors who delivered the baby via C-section, say they have never delivered a baby that weighed as much as baby Addyson. However, the hospital says it doesn't keep baby's weights on record.
We weren't expecting that!
Michelle told KDKA's David Highfield, "We knew we had a big baby, but not that big." Mark added, "I was guessing about 10 pounds, I wasn't expecting this."
Despite baby Addyson's size, she and her mom are doing well since her birth.
She's not the only one
A 13-pound, 12-ounce baby may seem record-breaking... but indeed it's not. Earlier this year, the U.K. welcomed its second-largest baby to ever be born vaginally: George King, born in March, weighed 15 pounds, 7 ounces, according to Huffington Post.
Big babies may be a health risk
Mary Helen Black, a biostatistician with Kaiser Permanente Southern California's department of research and evaluation explained to Huffington Post in an interview last year that people may think having a big baby is not a big deal... but it could be. Black said that babies born too large could be at an increased risk for "very serious consequences, both during delivery, for the mother and the infant, as well as later in life -- for the infant."
Fetal macrosomia, defining a baby born more than 8 pounds, 13 ounces, can be attributed to maternal obesity, diabetes and other health problems.
More news-worthy births
Michigan woman gives birth on the side of the road
Amazing birth story -- baby carried outside uterus born safely
Brielle -- 12 days overdue