Phone Is The Culprit In Online Buy
A Portland dad is now the proud new owner of a vintage fixer-upper, thanks to the deft fingers of his toddler and a smartphone.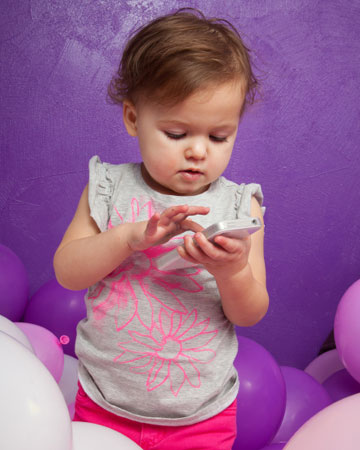 You hand your cell phone to your 1-year-old baby, thinking she'll just play a little game, right? Paul Stoute, from Portland, Oregon, got a little more than he bargained for when his young daughter bought a car for him on eBay.
Playing with the phone
Many parents hand their smartphones off to their young charges for entertainment, especially during times when they can't give their full attention -- cooking dinner, for example. There are so many apps that are designed for the littlest users on up, so it's easy for Mom or Dad to rely on the miniature entertainment device on a regular basis. Most have the ability to lock their screens -- that is, make it so the child can't do things like call the police or, say, make purchases.
Little Sorella, however, enjoyed no such restrictions, so when Paul got a notification that he was the proud new owner of a 1962 Austin-Healey Sprite for a total price of $225, he was pretty surprised. The previous owner described it as a "Frankensprite" and needs extensive work.
Future project
Paul plans to work on the car over the next decade and a half and restore it for Sorella's 16th birthday or high school graduation. It's going to take some time, but Paul, who had been looking for a project car to work on anyway, got his wish, although not quite in the way he wanted.
Both of her parents have now enabled password protection on their phones and uninstalled apps that allow you to make a purchase, which is a smart move. Now, Sorella can't buy any more cars, CDs, cell phones, iPods or anything else her little fingers accidentally browse to.
And lesson learned for the rest of us: If your kiddo has access to your cell phone (mine does not), make sure that she can't accidentally buy you a car on eBay.
More on babies and toddlers
Should you let your toddler watch TV?
Air travelers prefer crying babies over smelly adults
What a trip! Air travel with an infant