Smart Diaper Claims To Track Baby's Health
Technology touches nearly every aspect of our lives. So it's about time technology crept into the lives of our babies with digital diapers, right? Wait, what?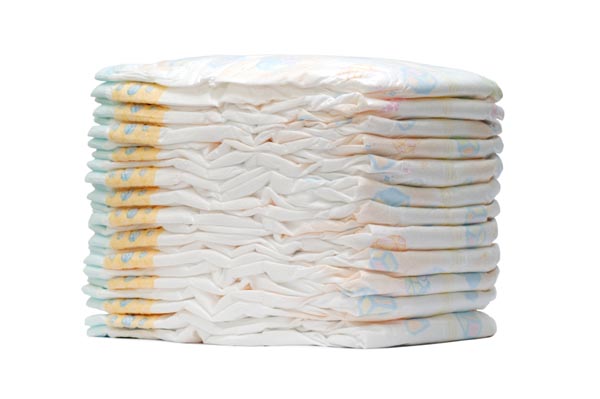 What is a smart diaper?
Pixie Scientific, a New York-based start-up company, created the "smart diaper" to help parents and doctors monitor baby's health via his urine, in which dehydration, urinary tract infections and kidney problems can be detected.
The diaper features multiple colored patches on the front of the diaper, which, when they come in contact with baby's urine, change color as they react to specific compounds in the urine like water, proteins and bacteria. A smartphone app where Mom and Dad can enter the data and send it to their baby's pediatrician accompanies the diapers.
Where can you get these high-tech diapers?
According to Huffington Post, Pixie Scientific founders are reportedly working with the Food and Drug Administration for its approval.
The New York Times reported that the diapers will probably undergo testing at Benioff Children's Hospital at the University of California, San Francisco beginning in September and may also receive testing at Columbia University's children's hospital.
The diapers are estimated to cost between 30 and 40 percent more than traditional diapers and will be available at hospitals before becoming available for purchase in stores.
Does your baby really need a digital diaper?
This techy diaper comes on the heels of the Huggies TweetPee app that alerts parents when baby has a wet diaper. So do parents really need techy diapers?
We've survived this long without technology to tell us when baby has a wet diaper or a possible infection. In the past, parents have relied on their baby's reactions to touch during a diaper change, perhaps an off odor or other subtle signs that warn of a possible health concern. But for anxious new parents, this could be just the thing to ease their minds.
Tell us
Would you buy digital diapers for your baby or do you think that there is too much technology in our world today?
More on technology and baby
Could an app help you get pregnant?
NannyApp for iPhone is here to make your life easier
Smallnest app helps you track breastfeeding and baby care