Shower Gifts Moms-To-Be Will Love
Sure you can get the mom-to-be or new mama a gift off her baby registry, and for that she will be grateful. But if you really want to wow her with a little something extra, these are the gifts to give.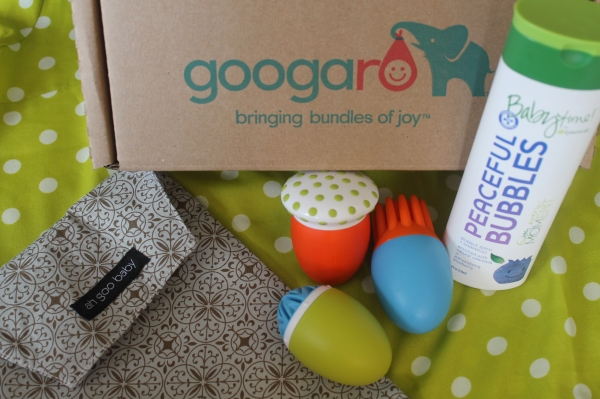 The gift that keeps on giving
Mom may receive enough newborn onesies to dress a tiny army... but once baby outgrows those, she's going to need to do some serious shopping. Help mom out with a gift subscription to Googaro, a box service for babies that delivers the quality products for children from birth to three years of age.
Beyond clothes, the gift box can include toys, snacks and household products tailored just for her baby's age and gender. Added bonus -- all products are organic, BPA-free and eco-friendly. Subscriptions can be purchased for three, six and 12 months.
Handmade gifts
If you have a knack for knitting, pick up the needle and make the mom-to-be a special gift for baby like a crocheted blanket, booties or hat. The new mom is sure to cherish the gift not only for its practicality but for the fact that it was made by Y.O.U.
A special lovey for baby
Give mom a special lovey for baby like a super-soft mini-blankie or extra-cuddly stuffed plush toy. We love Little Giraffe's luxe lines of receiving blankets, plush toys and just-the-right-size-for-baby blanket squares.
A day off
Create some handwritten or cutesy computer generated "coupons" that mom can redeem for a few hours of your babysitting services. Every new mom can use an extra helping hand every now and then. This special gift won't cost you a dime, but it will mean so much to the mom to be and it will give you special time to bond with her baby while she runs some errands to takes a much-needed nap.
You can also create coupons to make her family dinner, do a few loads of her laundry or get her car washed. Or, instead of doing all the dirty work, pitch in with a few other friends to purchase the new mom a housecleaning service for a few hours or buy a spa day package for her.
Birthstone jewelry
Give the new mom a special memento of her baby's birthday with a piece of jewelry with a gem of her baby's birth month. Luna & Stella has original necklaces, bracelets, rings -- even cufflinks for Dad! -- featuring baby's birthstone(s).
Baby books
If you're organizing the expectant mom's baby shower, ask each guest to bring a copy of their favorite classic or new baby book. Have each guest write an inscription and sign the inside cover of the book. Before baby is even born, Mom will be well on her way to a little library for her little one.
More for new moms
Pamper the mom-to-be with a maternity essentials bag
Postpartum pampering: Avoid new mommy burn-out
8 Ways to make a new mom feel pampered