Celebrate A Pre-Baby Night Out
So, you're expecting a baby... that doesn't mean you have to sit home on Saturday night and read chapters of What to Expect When You're Expecting together. Celebrate a fun night out... when baby arrives, you'll have plenty of time to finish up those chapters of the parenting books when baby falls asleep.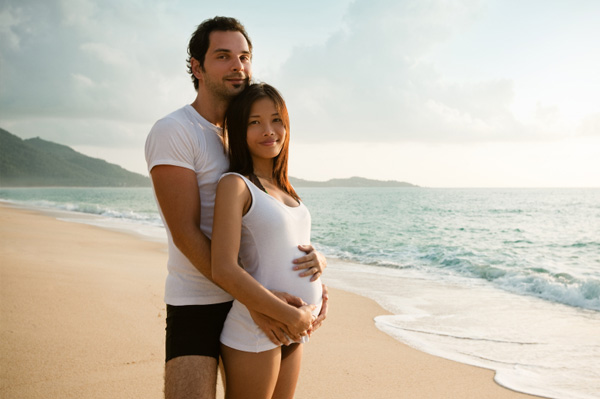 Concerts in the park
One of the coolest things about summer time is the free concert series that many local parks host. Check with your local parks and recreation website for information about fun happenings at a park near you. In many cases, you can bring your own chairs or blanket (and sometimes an ice chest with your own snacks/water) to sprawl out and listen to some great music under the stars. How cool is that?
Late night goofy golf
Once the sun goes down, join the teenagers at your neighborhood miniature golf course for a few rounds of fun. Up the ante by betting your man that you'll sink the first hole in one. The prize? You get first pick on baby's name!
Ice cream shop trip
What's sexier than sharing a milkshake at the counter of a local ice cream shop? Order one cold and creamy shake with two straws and scoot your bar stool close to your honey as you slurp the sweet stuff together. Just no pickles, please.
Watch some sparks fly
With Independence Day coming up, find an event in your area that is hosting a fireworks display. Better yet, forget fighting the crowds and instead drive out to a lookout point above your town where you and your honey can enjoy fireworks displays peppering the skyline.
Sunset walk on the beach
If you live near the beach or a lake, take a romantic barefoot stroll in the surf. Talk about the exciting days ahead that you'll share as first-time parents and reminisce about your wild days together. Most importantly just take some time to bond with one another and enjoy couple time before baby arrives.
Rent a movie and snuggle up
If you're too tired, hot or uncomfortable to go out, simply rent a flick, get some movie-favorite snacks and curl up with your man. It's even okay if you nod off before the movie's over... as long as you fall asleep in his arms. That still counts as a romantic night in our book!
More on couple time... and baby, too
5 Ways to prepare your marriage for baby
The marriage pact
Becoming a family