If You Don't Laugh, You Just Might Cry
Pregnancy is a beautiful thing -- you're growing life inside you and blah, blah, blah. But the crazy hormonal side effects and the things you'll have to sacrifice during this nine-month period (what?! No caffeine? But I'm exhausted!) just might make you want to cry. Don't let pregnancy get you down!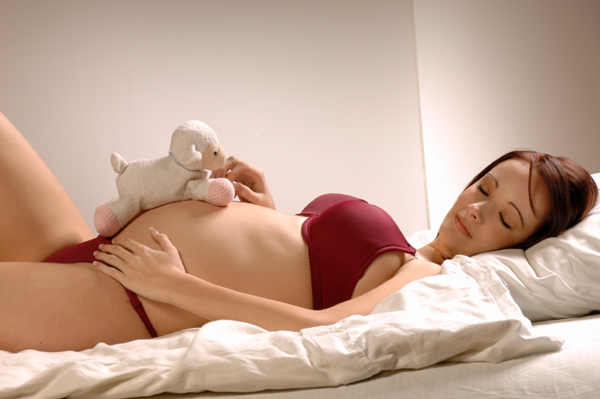 Exhaustion
Many women feel extremely tired, particularly in the first and third trimesters, but some are just plain tired for the whole nine months. Though feeling like you want to take a nap all the time isn't necessarily a perk, the good news is there is no better excuse for needing to duck out for a little power rest than pregnancy. If you're still working a full-time job, try to use your lunch break to run home to catch a few ZZZs. If you're not close enough to get all the way home, go to a local park and stretch out on a blanket with a good book (What to Expect, anyone?) and try to relax for at least 20 to 30 minutes.
If you can't squeeze in any downtime during the day, take a few minutes to kick your feet up on the couch when you get home from work. Dinner can wait awhile... or you can always order take-out.
No alcohol
Sober for nine months! The horror! We're kidding, of course. But it is nice to have the option to have a glass (or two...) of wine with a special dinner every now and then. The good news is that Danish research has found that light to moderate drinking (up to eight small drinks over the course of one week) has no effect on the IQ, attention span, self-control and organization skills at five years old.
We're by no means suggesting you down all eight glasses in one night. However, if you're feeling particularly distanced from your pre-pregnancy life, go ahead and enjoy a few sips with your honey or your girlfriends.
Itchy, tight skin
You may be feeling like you skin is suddenly becoming too small for your own body. But all other people notice is your beautiful pregnancy "glow" -- even if said "glow" is simply a little hot flash courtesy of your new-found surge of hormones. To offset tight skin, use an ultra-rich lotion with shea butter designed for pregnancy (some even promise to fend off stretch marks, but be weary of those "miracle" creams) or invest in a pregnancy-approved oil that will help soothe dry, itchy skin.
Think positive!
Most importantly, try to take all of pregnancy's oddball symptoms with a grain of salt. You'll get your energy back right when you need it most -- we promise. This time will pass before know it and you'll be left with a beautiful baby to show for it all.
More on pregnancy symptoms and side effects
Moms share their first pregnancy symptoms
The weird side of pregnancy
Curbing pregnancy side effects