Photos Banned From Social Media -- Temporarily
A website that is dedicated to breastfeeding recently had its Instagram account disabled for posting pictures of breastfeeding mothers.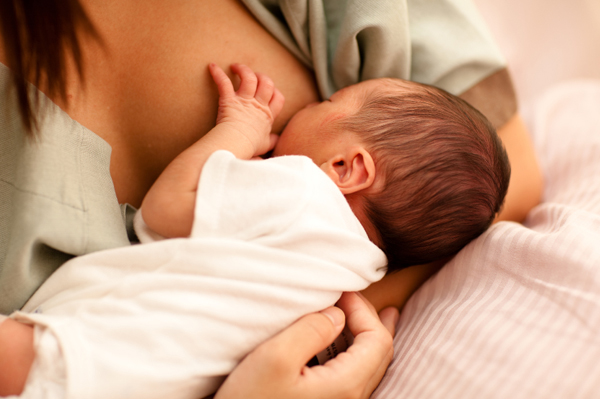 The nip slip heard round the 'net
According to The Daily Dot, on June 8, Jessica Martin-Weber's site The Leaky Boob, an online breastfeeding community, was cut-off from Instagram after receiving several "ambiguous" warnings leading up to that day. Her site's account was then reinstated and Instagram claimed her account had been "suspended by mistake." But Jessica's not buying it. She told The Daily Dot that her site's account had been flagged three times in the course of just one week toward the end of May for violating content policy. Jessica fears this is another attack of public breastfeeding and believes that her account was reinstated only after she took the issue public. She says, "While I'm grateful they acted fast to reinstate my account... I'm not satisfied."
Shaming of public breastfeeding
Mothers everywhere waffle on whether or not to breastfeed in public based on fear of a backlash. In fact, according to a 2012 Lansinoh Breastfeeding Study, while 79 percent of moms know breastfeeding is the best choice for a healthy baby, an astounding 40 percent say their biggest fear pertaining to breastfeeding is nursing in public.
Celebrity breastfeeding images on the Internet
Perhaps helping to "normalize" public breastfeeding and nursing images, superstar moms like Pink and Miranda Kerr have shared their personal breastfeeding pictures with the public via social media like Twitter and Instagram in a beautiful way. Back in 2011, Tori Spelling's husband Dean McDermott even accidentally posted a photo of his wife's bare boobies on Twitter. He deleted the pic right away -- but Tori defended her post-baby body, telling CNN at the time: "If you are ever going to have someone tweet a picture of your boobs, I would rather it happen now than any other time because when you are nursing, your boobs look better than ever, bold beautiful."
Do you think there is anything wrong with women posting their nursing photos on social media sites? Would you?
More on breastfeeding in public and social media
New study reveals women are afraid to breastfeed in public
Sharing your baby's pictures via social media
Photographer honors real moms' bodies through her craft