Culling Friends The Superstar Way
Kim Kardashian sent a few fake baby pictures to her closest friends to see if anyone would sell them, and sure enough, someone tried to.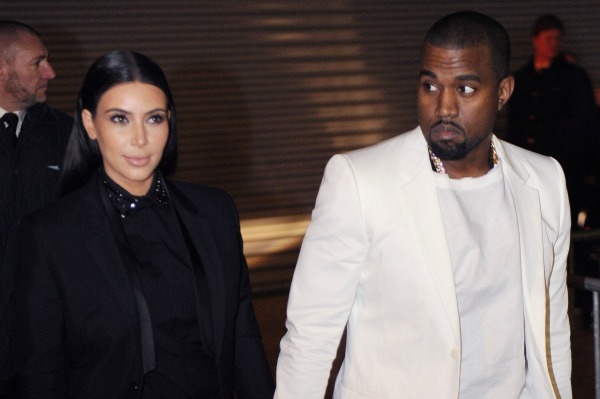 Kim Kardashian and Kanye West have yet to give the world a glimpse of their newborn daughter, North, but that didn't stop them from trying to find out which of their close friends shouldn't be trusted. A few bogus baby photos were sent to some of their friends to see if they'd keep the picture to themselves -- an experiment of sorts -- but one ultimately wound up at TMZ.
Fake baby photo
It was admittedly a good way to weed out untrustworthy friends and companions, and the guilty party must be feeling pretty silly at being caught. They thought they could make some quick cash defying Kim and Kanye's wishes, and they're probably off their friend list right about now.
The thing that I have to really wonder is -- where on earth did she get the baby photos? Did someone volunteer their kid to be used, or did she Google some random baby who looks like her baby? Did she steal the photo, or was it hers to use?
Some say that maybe it really is little North and she's trying to get money herself for the baby's first photo, but sources within the family say that it's definitely not their baby.
First photos
Celebrities famously get big bucks for junior's first photos. Nicole Richie sold her daughter Harlow's first photos for $1 million, Brad Pitt and Angelina roped in between $11 million and $14 million for photos of their twins and Jennifer Lopez garnered $6 million for her set of twins. So it makes sense that they'd want to share the photos on their own time, and fill their own pocketbook.
It's hard to say what I'd do if someone wanted to pay me a million dollars or more for the first photos of my baby. What would you do, and what do you think of Kim's little social experiment to catch a dishonest friend?
More on Kim and Kanye
Kim and Kanye reveal baby name: North West
New baby for Kim Kardashian and Kanye West
Kim Kardashian and Kanye West are expecting a baby girl!
Image credit: WENN.com