Baby Will Be Called Nori
The buzz is over and the rumors have finished flying. Kim Kardashian and Kanye West, who became parents nearly a week ago, have reportedly named their daughter North.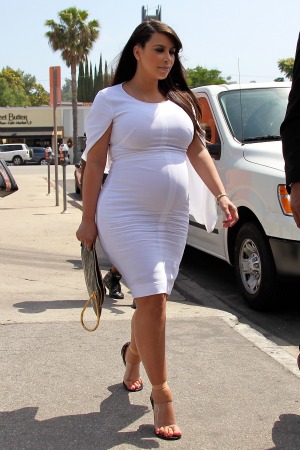 New parents Kim Kardashian and Kanye West have been quiet on the details of their first child's birth, including birth stats and the baby's name. However, TMZ now reports that the birth certificate from their hospital states that her name is North West.
Baby name rumors
The baby's name was initially supposedly leaked by a nurse at the hospital to be Kaidence Donda. Kaidence follows her maternal family's naming trend of using the letter K, and Donda is Kanye West's mother's name. However, that was revealed to be just a rumor when the news broke of the baby's real name.
When naming a baby
When you're naming a baby, there are certain suggestions that parents should keep in mind. For example, make sure that the initials don't spell anything that could be potentially embarrassing, so don't name your kiddo Austin Samuel if your last name is Smith. You should also avoid really creative spellings to save your child from years of irritation when he has to constantly pronounce or spell his name for teachers, receptionists and potential employers. Also, make sure that the name you choose doesn't make a funny word or phrase when paired with the last name.
I know that famous people often give their offspring unusual names, and honestly, I think the name North is really cool. They are reportedly going to call her Nori for short and I think that's adorable. However, when paired with the last name West, it makes a direction, and the jokes are already flying at the new baby's expense. Yes, the parents are the ones who choose the name, but the child is the one who is ultimately saddled with it for the rest of her life.
Part of me hopes that this is yet another rumor -- for the baby girl's sake. What do you think about the name?
More celebrity babies
New baby for Kim Kardashian and Kanye West
Josh and Anna Duggar welcome baby number three
Reese Witherspoon suffers from "baby brain"
Image credit: WENN.com