Spoil Yourself This Summer
June 21 marks the first official day of summer but for most people around the country, summer is already in full swing. Don't let the heat get to you -- take a mommy me-day and spoil yourself this season!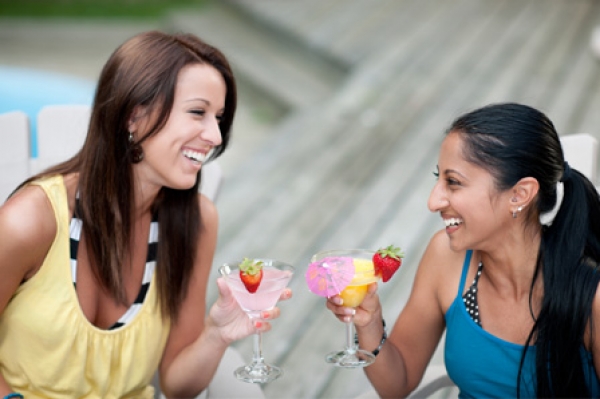 Lounge by the pool
Ask Dad to pull baby duty for a few hours while you and your other new mom friends lounge by the pool (slathered in sunscreen, of course) with some cool mocktails. Take turns regaling one another with horrendous diaper blowout and projectile puke stories that only other new moms can really appreciate.
Take a hike
There is nothing like an early morning hike to clear your fuzzy mommy brain. Make arrangements for baby's care while you race up a local trail before the sun really starts sizzling. Getting a good sweat session in early in the morning really starts the day off right for many women. If you'd prefer to sleep in (or nuzzle with baby in the early hours), go for a sunset hike instead.
Give your nails a bright coat
Forget the French mani and spice up your life with a simple nail polish color swap. Opt for a bright pink, bold blue or even obnoxious orange.
Dare to try a new hairstyle
At the beginning of the month, hot celebrity mama Pink made this declaration via Twitter: "Officially decided that June is crazy hair month. If there's something you have been wanting to do—go for it! No Fear! Crazy hair is fun." While her half shaved and half with long extensions and pink peek-a-boos hairstyle might not work for every new mom, we invite you to get inspired by her bold decision. Take a chance on a fun new hairstyle that's also practical for your lifestyle.
Plan a hot date night
There's something super sensual about hot summer nights. Use this sexy season to reconnect with your man by getting a sitter and surprising him with a night that does not include changing diapers, wiping spit off... everything, and falling asleep on each other while watching TV after baby (finally!) goes down for the night. He'll be eternally grateful and so will you!
More on new mom pampering
Postpartum pampering: Avoid new mommy burnout
Create little moments of mommy-me time
8 Ways to make a new mom feel pampered