Peace Of Mind
Right At Home
A new home pregnancy test is in the works -- one that will not only answer "yes" or "no" to the pregnancy question, but one that can tell you if your level of hCG is going up or going down.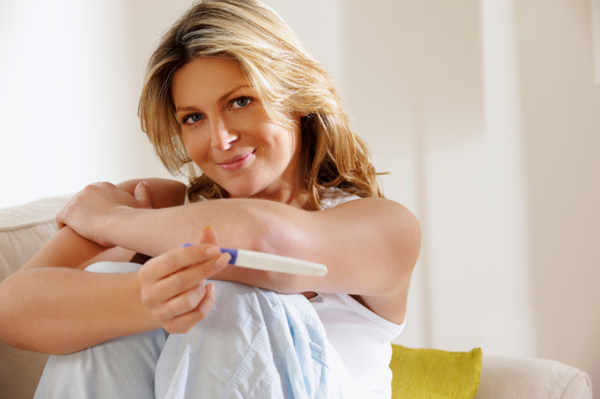 A new type of pregnancy test will allow moms to find out, in the comfort and privacy of their own homes, whether their hCG levels are going up, or on their way down -- something that could only be guessed at beforehand if you weren't under the care of a doctor.
Monitoring your pregnancy
For many, taking a pregnancy test is a unique situation and doesn't happen more than once during pregnancy -- once you get a positive result, you're pregnant and that's that. For others, particularly those who have experienced infertility or a pregnancy loss, that single positive test often isn't reassuring enough, and tests continue to be taken.
Moms-to-be may try to gauge how their pregnancy is going by taking daily pregnancy tests to see if the line is getting darker. However, this is an inexact science as the dye amounts in each test vary, so your lines may not look like they are getting darker when your pregnancy is proceeding normally.
Home versus the doctor's office
One option that many women utilize is quantitative blood tests, which measure the amount of hCG. It's a number that increases the further along in a pregnancy a woman is, and goes down if a pregnancy isn't thriving. The blood tests are used to monitor a pregnancy in a woman who has suffered losses, on fertility medication or who has experienced a miscarriage.
This new type of pregnancy test, called a semi-quantitative pregnancy test, will allow women to monitor their pregnancies or miscarriages from home. You don't have to wait for a phone call, you don't need a blood draw, and best of all, you don't need to leave your house to find out what is going on.
More on pregnancy testing
Pregnancy tests: The mystery of evaporation lines -- explained!
Another reason to take a pregnancy test twice
Days in waiting: The wait to take a pregnancy test