... And Then Comes Baby
We're not going to lie -- your marriage will change once you become parents. Many of the changes will be welcome ones... others, not so much. So start babyproofing your marriage before your little one arrives.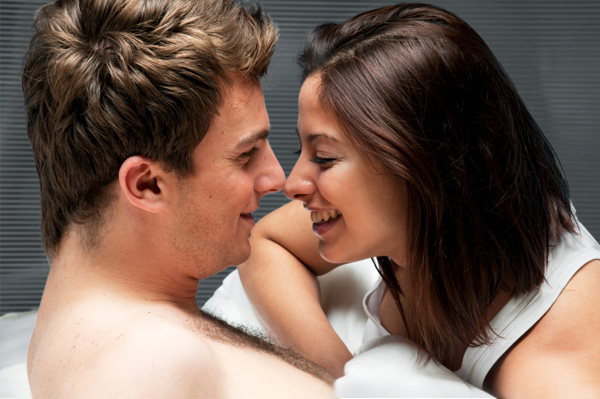 First comes marriage...
If you ever want to start a hot-button topic, ask a group of people if your marriage should come first or your child(ren). Each person has their own belief on the topic, but it is helpful if you and your partner are on the same page about it. Before baby arrives, however, your marriage should be the solid foundation from which the rest of your family is built.
Before baby arrives, talk through some important issues with your partner that could become potential fights later -- like rearranging the budget to allow for diapers, formula and other necessities for baby and outlining how you'll split duties and caring for baby especially if you're both working full time. Even if things change a little once baby arrives, it's nice to have an idea of how you're going to tackle parenthood as a united front.
If you're already having trouble seeing eye to eye about how you each envision your roles as parents while maintaining your previous identities, consider seeing a counselor or an advisor at your church who can serve as a non-judgmental third perspective.
... Then comes baby
When baby arrives, both of your lives will be turned upside down -- in a good way! But along with the joy new parenthood brings, it also brings late nights, little sleep and a lot of frustration. Instead of getting down on your partner for the way he changes baby's diaper or warms the milk, remember to thank him for his contributions and recognize that you can each parent in your own way -- and neither way is wrong! Support one another and be thankful that you have one another to share parenthood with.
Create some couple time
Stay connected by making time for one another -- even if you're not ready to leave baby with a sitter or a family member quite yet. Once baby takes a nap or goes down for the night, let the laundry pile lie for a little while longer and cuddle up with your man to watch a movie or pour two glasses of wine, sit on the deck (with baby's monitor nearby, of course) and enjoy quiet conversation without interruption. Take advantage of the newborn stage when baby will sleep for long durations throughout the day and night to squeeze in some couple time.
More on marriage and baby
5 Ways to prepare your marriage for baby
The marriage pact
New dad advice: 10 marriage-saving comments