First Baby Bottles, Now Food Packaging?
BPA has already been banned from baby bottles in the US, but Congress is again considering legislation that will prohibit its use in packaging used for food and drinks.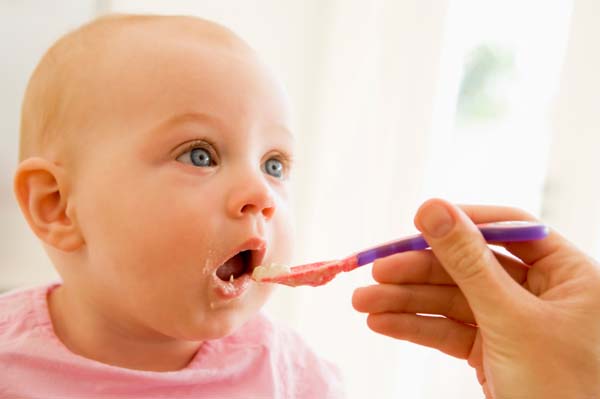 Think about how much plastic you and your unborn baby, infant or toddler come into contact on a daily basis. Straws, baby spoons, baby food containers, and even the plastic containers your berries come in from the grocery store. If you're pregnant or a new mom, you've probably already heard about bisphenol A (BPA) and the danger it can place on your health -- or the health of your baby. BPA has been banned in baby bottle manufacture in the United States, but Congress is considering legislation that will prevent its use in food and drink packaging.
Bisphenol A
Bisphenol A is an organic chemical compound that is used in plastics. It has been used in consumer goods since 1957 and can be found in many places -- not just the plastic storage items and drinking vessels in your home, but the lining of canned goods and other food packaging where you may not think to look.
The US Food and Drug Administration has declared that BPA can be dangerous to fetuses, infants and young children, and it has been linked to a variety of issues in people of all ages, such as increasing the risk of certain cancers, reproductive issues, diabetes and heart abnormalities.
Many manufacturers have already taken steps to eliminate the compound from their products (you may have seen declarations of "BPA free!" on packages) but it is still present in some. Recently, it was found that around 90 percent of adults have at least some quantity of BPA present in their urine -- thought to be the result of exposure through food packaging or drink containers.
Proposed legislation
Congressman Edward J. Markey of Massachusetts is introducing the Ban Poisonous Additives Act of 2013, which would eliminate and restrict the use of BPA in food containers and food packaging. There would be an exemption process for companies who feel that it wouldn't be feasible, but they must have a plan in place to replace BPA within one year and their product must carry a warning about BPA and its health effects.
"BPA exposure poses serious health concerns for consumers, especially since it's pervasive in products used by millions of consumers across the country every day," said Ami Gadhia, senior policy counsel for Consumers Union. "Because of these potential risks, Consumers Union believes that the chemical should be banned in all food and beverage containers. Congressman Markey's BPA Act would help the FDA begin to address the health concerns caused by BPA exposure and would greatly reduce the potential for further exposure to BPA."
Canada was the first country to declare BPA to be a toxic substance. When will the US do the same?
More on BPA
No more BPA in baby bottles and sippy cups
BPA may decrease your ability to get pregnant
BPA now considered toxic in Canada