"Safety First" Report For Moms-To-Be
A new report issued by the UK's Royal College of Obstetricians and Gynaecologists urges moms-to-be to avoid chemicals in everyday items, such as makeup, new fabric and even non-stick pans.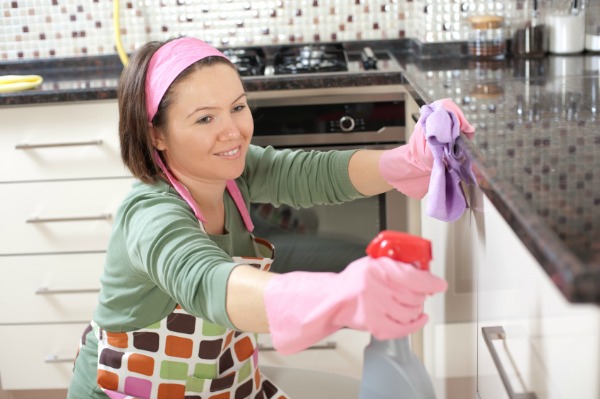 The report recently issued by the UK's Royal College of Obstetricians and Gynaecologists contains a long list of items that pregnant women should avoid to give their infants the best start in life. While some feel that the list is overwhelming and may cause moms-to-be undue stress, others think that pregnant and breastfeeding women should exercise caution when it comes to what their bodies come into contact with.
Unavoidable exposure
Much of what we come into contact with on a daily basis brings with it unavoidable exposure to chemicals in the environment as well as the products we clean with, decorate ourselves with and use for personal hygiene. The experts behind the report (you can download a PDF file on this web page) say that it's better to be safe than sorry and that better awareness can help cut down on unnecessary exposure to chemicals that my be a health issue to moms and their developing babies.
Recommendations
Recommendations include purchasing fresh foods to avoid plastic packaging, minimizing personal care products such as lotions or shower gels, avoiding paint fumes and pesticides, and only utilizing over-the-counter medicines when necessary.
Critics argue that placing even more restrictions on what a pregnant woman can or cannot due can cause stress, which has been shown to negatively impact a pregnancy.
My take
I think that the advice is great. I think that humans in general -- pregnant or not -- should really think about reducing their exposure to chemicals. One of the easiest things to do is check the Environmental Working Group's Skin Deep Cosmetics Database for your beauty products and sunscreen.
Also, think reusable, such as glass, paper or fabric, instead of throwaway plastic. Even if there has been little evidence that harm can come from a certain ingredient, or just because something is FDA approved, it doesn't mean that it's safe.
You don't have to live in fear -- just live a little cleaner.
More on pregnancy
Chemicals to avoid in baby skin care products
Britax and Orbit Baby to reduce and/or eliminate toxins by 2013
Why choose organic baby clothing