Another Grandbaby For The Duggars
Baby makes three! Josh and Anna Duggar have announced that their third baby was born on Sunday, joining one of the most famous families in America.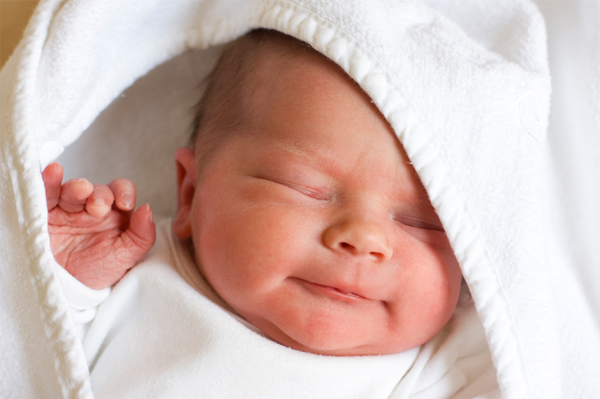 Josh Duggar, oldest child of Jim Bob and Michelle Duggar, is best known for being one of the children from TLC's reality show 19 Kids and Counting. He and his wife Anna are following in Mom and Dad's footsteps -- they welcomed their third child Sunday.
Marcus Anthony
Marcus Anthony Duggar was welcomed to the world on Sunday, June 2, 2013 weighing 9 pounds, 3 ounces and at 21 inches long. He joins big sister Mackynzie who is 3 and a half and big brother Michael who turns 2 this month.
They seem to be mirroring the same naming trend as Josh's parents, who have famously chosen a "J" name for each one of their 19 children. Josh and Anna have settled on the letter "M" which has even more options for both boys and girls, so they should never have to worry about running out.
"We are so thankful that mom and baby are well! We are blessed to have our family close as we celebrate this gift from God," the couple said in a statement.
Home birth?
Anna had a home birth for her first two babies, so she may have gone the same route for baby number three. Her mother-in-law Michelle, who had a hospital delivery for her first five babies, chose to have a home birth with their sixth and seventh children, Jinger and Joseph, and really enjoyed the experience even though they ultimately went back to hospital birthing for their next baby.
The Duggar website tells readers to tune in to TLC this Father's Day -- Sunday, June 16th -- at 8PM EST/7PM CST for 19 Kids and Counting "GrandDuggar Makes 3!" The episode will feature the birth, which was assisted by two of Josh's sisters, Jana and Jill Duggar.
More on the Duggars
Another Duggar baby on the way
Another dude for the Duggar brood
19 Kids and Counting health risks: The Duggars are having another baby