Happy Ending To
Scary Story
A Texas woman, nearly 9 months pregnant, collapsed at work and was technically dead when her baby was delivered by emergency c-section -- happily, the story has a happy ending.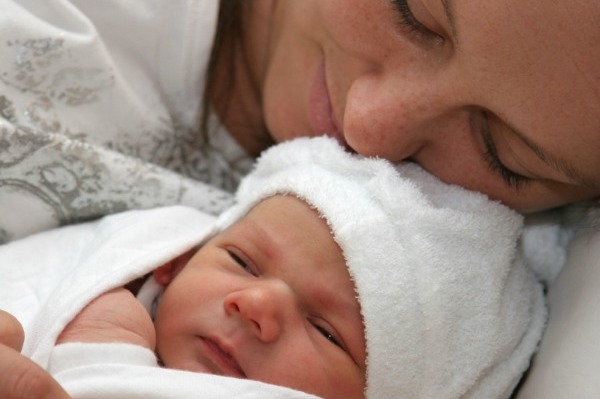 When a baby is born after Mom has passed away, it's usually not a very happy story. For Erica Nigrelli, however, her story has a wonderful ending as she was able to be revived after her baby was born.
Amazing story
Erica Nigrelli, a high school teacher in Missouri City, Texas, was three weeks away from her due date when she walked to a co-worker's classroom, complained of faintness and then collapsed. Teens ran from the room calling for help while three teachers attempted CPR and grabbed a defibrillator to try to restart her heart. Her husband, a teacher at the same school, called 911 in a panic, but by the time she reached the hospital, she had no pulse.
Doctors delivered her baby, a girl named Elayna, via emergency c-section. When a mother's heart stops, it's a race against time, so the operation likely just took a few minutes. Once the baby was born, the doctors turned back to Erica and were amazed to find that her heart started beating again.
She was kept in a medically-induced coma for five days and was diagnosed with a heart problem that she wasn't aware that she had -- hypertrophic cardiomyopathy, which causes the heart muscle to thicken, which in turn means that the heart has trouble pumping properly and must work harder than normal.
In many patients there are no symptoms, but sometimes physical activity can put more strain on the heart which can cause a fatal heart attack. Pregnancy is another condition that puts extra strain on the heart, but as Erica didn't know she had it, she wasn't able to change her activities to help prevent problems.
Baby Elayna is now three months old and remains on oxygen, but is overall healthy and doing well.
More happy stories
"Convos with my 2-year-old" is a must-see
Oh baby! 15-pound baby is doing well after low chance of survival
A breech birth on the side of a highway