Indoor Fun When It's
Too Hot Outside
When the weather just becomes too unbearably hot to spend at the park or even getting wet at a splash pad, take shelter indoors. But don't let boredom creep up on you and baby just because you can't play outside.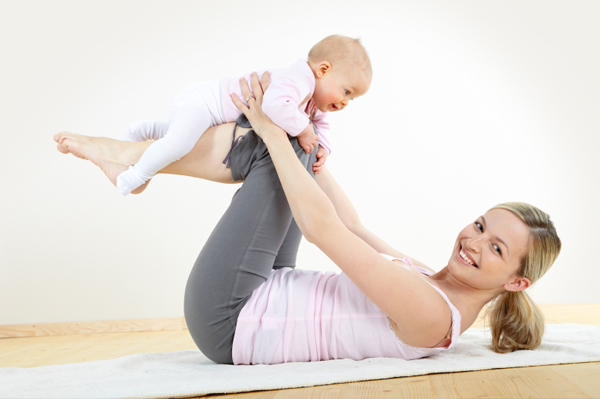 Add texture to tummy time
Add another element of fun during tummy time by introducing baby to a variety of new and different textures like silky or rough fabrics, soft cotton balls and large squishy balls. Monitor baby's time with new textures to ensure that items don't go into his mouth that don't belong there!
Take in a museum
There are so many amazing children's museums in cities across the country and many take into consideration their littlest guests. Find out if the local children's museum in your area has a special room or place just for babies. If your baby loves the stroller or being held in his carrier, take him to a historical or art museum where you can take in a little culture while baby comes along for the ride.
Get messy
Older babies love to get messy -- so indulge them on a too-hot-to-go-dig-in-the-sandbox kind of day by breaking out the finger paints. Create a fun and memorable keepsake by painting baby's hands and/or feet with non-toxic, washable finger paint and pressing them onto a canvas. Put down large pieces of paper and let baby get expressive -- and messy, of course -- with color.
Jump around
Some bounce houses and indoor trampoline facilities offer special areas just for babies. Research what's available at these types of fun facilities in your area. Never allow baby into a jumper or trampoline area designated for older children.
Take a class
Find a fun parent-and-baby music class like Kindermusik, which offers classes for baby through big kids all over the world. Also check out tumbling, art classes or indoor swimming lessons at your local community center or YMCA. These types of classes not only offer fun and early education but also an opportunity for social development for baby (and mom). If a structured class doesn't work for you, invest in a mom-and-baby workout video and get active in your own living room.
More fun for baby
10 Ideas for summer fun with baby
Have fun in the summer with baby
Five great summer outings for baby