Traffic Pollution Linked To Health Issues
A recent study has found that the closer a pregnant woman lives to a major roadway, the higher her child's risk is of developing respiratory infections before the age of 3.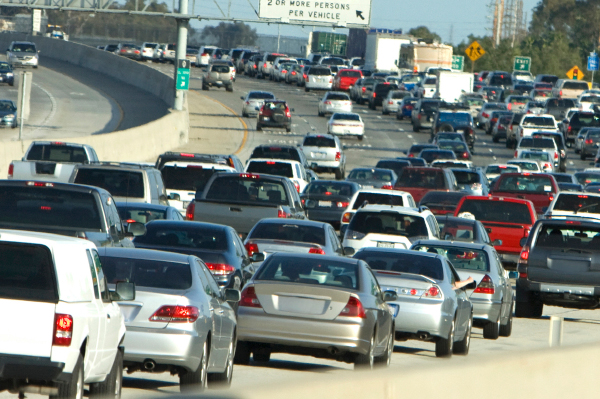 The risks of cigarette smoking during pregnancy on a baby are well known, but a recent study looked into air pollution as a risk factor for pregnant women and their children. Researchers in Massachusetts found a link between how close a pregnant woman lived to a major roadway and her child's chances of developing respiratory infections during the first three years.
Prenatal exposure to air pollution
The study involved around 1300 mother-infant pairs in eastern Massachusetts. The distance between the mother's home and a major roadway was measured and the moms were divided up in groups based on how close -- or far -- they were from the traffic. Around 6 percent lived within 100 meters from a major roadway, and 7 percent lived between 100 and 200 meters away. Approximately one-third of the moms lived from 200 to 1,000 meters away, while the rest lived 1000 meters or more from a major roadway.
It was found that the moms who lived closest to the traffic pollution had children who were 1.74 times more likely to develop a respiratory infection than those moms who lived the farthest away, and the babies of moms who lived between 100 and 200 yards away had 1.49 times the risk.
The study's findings held true even after adjusting for other factors that would affect a child's respiratory infection risk, such as cigarette smoking, breastfeeding, day care attendance, older children living in the home and the season of birth.
"The connection between in utero and early life cigarette smoke exposure and adverse infant respiratory outcomes is well-established, but the relation of prenatal ambient air pollution to risk of infant respiratory infection is less well-studied," said study author Dr. Mary Rice, a pulmonary and critical care fellow at Massachusetts General Hospital and Beth Israel Deaconess Medical Center.
More on prenatal health
Any exposure to tobacco smoke during pregnancy is risky
From sushi to sandwiches: What's safe to eat during pregnancy
Is cheese safe to eat during pregnancy?