Juice Is Not Always
A Good Choice
Changes that reduced the amount of 100 percent juice available to WIC recipients by more than half have resulted in less juice being purchased overall, a study says.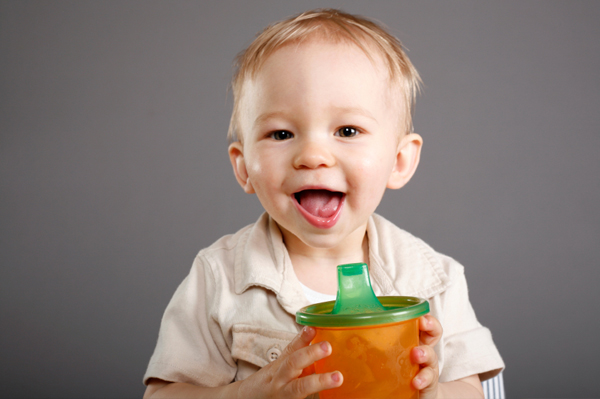 In 2009, the government made changes to the Special Supplemental Nutrition Program for Women, Infants and Children -- also known as WIC -- and reduced the amount of juice parents were able to get for free on the program. A recent study has discovered that these changes have reduced the amount of juice purchased overall.
Changes in juice allowance
WIC is a supplemental program that provides free food to families that include pregnant women and children up to age 5 who meet requirements, which include financial qualifications. The USDA estimated that 9 million families received benefits each month in 2011.
Before the changes, parents were allowed to purchase 288 ounces of juice each month. The daily recommended amount of juice consumed should be four ounces or less -- and this amount far exceeded that goal. Since the changes instituted in 2009, that amount was more than halved -- parents can now purchase 128 ounces of juice each month.
The study showed that overall, juice purchases by WIC recipients (including non-WIC purchases) fell by about a quarter.
"Basically the program achieved its goals. Less juice ideally means less sugar consumed by these little kids," said lead author Tatiana Andreyeva, who is the director of economic initiatives at the Rudd Center for Food Policy & Obesity at Yale University.
The health factor
Juice (100 percent) has long been considered a healthy drink -- it contains no additives, preservatives or extra sugar. However, juice is naturally chock full of sugars and if a child drinks nothing but juice all day it's no better, calorie-wise, than drinking soda or other sugary drinks. It can also reduce a child's appetite so she's not eating as much food as she should.
Babies and toddlers often become really interested in fruit juices, so if yours does, stick with 100 percent fruit juice (no fruit "drinks") and try to limit to no more than four ounces per day. I like to really dilute my daughter's juice so she's only getting an ounce or two at a time. She doesn't know the difference and I'm going to work to keep it that way.
More on nutrition
Toddler Treat: Sunshine Wraps
Making baby food at home
Creative baby food ideas