United States Rates Exceptionally High
Save the Children has released a report outlining newborn baby death rates around the world, and the United States has the highest first-day death rates of any industrialized country. What can be done to help lower the risk of death for the littlest members of our families, here and around the globe?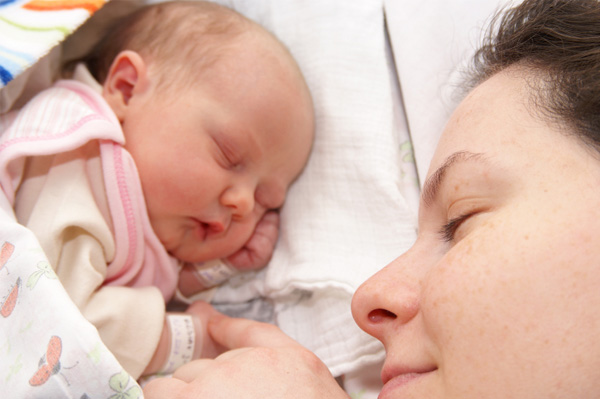 The first day of life is a time for celebration for families -- you've made it through pregnancy, delivery and birth, and now you can relax and enjoy your new baby. Unfortunately, for approximately one million families around the world annually, the day of birth is the most dangerous. Save the Children, an internationally active nonprofit organization that provides relief and helps support children, has released a report that paints a global picture of the harrowing rates of neonatal death, and what can be done to help push those numbers down.
US rates are alarmingly poor
Among industrialized countries, the US ranks tops -- but not in a good way. "The United States has the highest first-day death rate in the industrialized world," reads the report. "An estimated 11,300 newborn babies die each year in the United States on the day they are born. This is 50 percent more first-day deaths than all other industrialized countries combined."
The reasons cited in the report are speculated to be, amongst others,  the high rate of premature births in the US (12.5 percent), as well as the high rate of teenage pregnancies -- the US has the highest among industrialized countries. Lack of adequate prenatal care is another reason they think the US statistics are so poor.
Around the world
The lowest newborn death rates belong to Sweden and Finland, and the highest can be found in India, Nigeria, Pakistan and China.
What can be done?
The report says that four inexpensive products could save over a million babies each year.
Bag and mask device to help babies breathe
An antiseptic called chlorhexidine to prevent umbilical cord infections
Antibiotics for infection treatment
Steroid injections to help delay preterm labor
Other recommended interventions are exclusive breastfeeding and kangaroo care -- both free. Adequate prenatal nutrition, guidance and health care is also crucial for expecting moms and their babies. More education for care providers on pregnancy, birth and breastfeeding is also recommended, not just in areas where infant mortality is high, but here in the US. Make moms and babies a priority and the neonatal death rates should begin to trend downward.
More on newborns
8 Ways for dads to bond with baby
10 Breastfeeding myths you should never fall for
Changes to your baby's head