Preventing Pregnancy Stretch Marks
Wondering which stretch mark product is right for you? We tried and tested five different creams, oils and balms and are sharing our favorites with you.
Favorite throughout pregnancy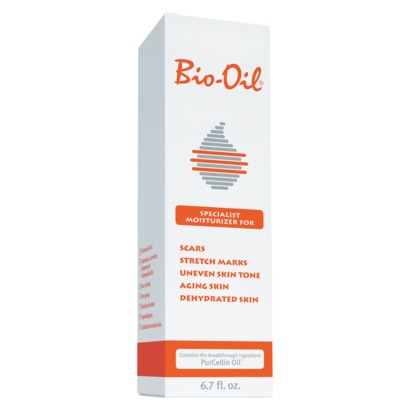 Bio-Oil ($28) is a special moisturizing oil that claims to improve the appearance of stretch marks, scars, uneven skin tone, and aging skin. You're supposed to use it during the start of your second trimester and apply twice daily until the end of pregnancy.
Our take: This was ultimately my favorite oil to use throughout the duration of my pregnancy. I started using it towards the end of first trimester and instantly fell in love. The rich oil sooths itchy bellies, but it's light enough where you don't feel greasy. The faint scent is so delicate it didn't bother me even when in the throws of morning sickness. It's on the pricey side (I went through several bottles), but totally worth the splurge.
Great for morning sickness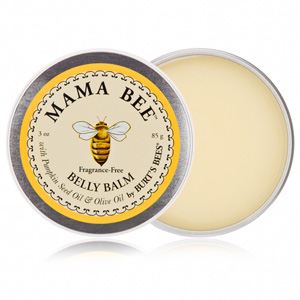 Burt's Bees Mama Bee Belly Balm ($10) is 100 percent all natural and free from sulfates, parabens, phthalates and petrochemicals. The fragrance-free formula can be applied as needed throughout pregnancy.
Our take: The balm comes in a solid form in a round tin, making it easy to travel with since you don't have to worry about sticking to a bottle of liquid under 4 ounces. Since the balm is unscented it's a great choice to use during first trimester when your sniffer is super sensitive to smells. The solid balm formula is a little hard to get out in the beginning, but warming it up helped.
From pregnancy to post partum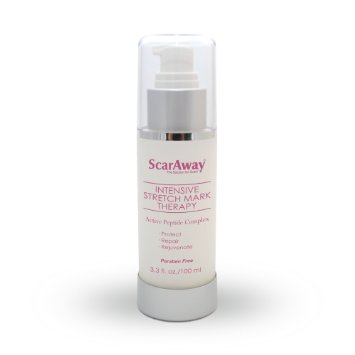 ScarAway Intensive Stretch Mark Therapy ($30) is a natural formula that can be used both during pregnancy to help prevent stretch marks and afterwards to reduce the appearance of ones that popped up. Suggested use is 12 weeks, but improvement should be seen after 4 weeks.
Our take: The light lotion formula is a wonderful alternative to the heavy oils in other products and is great for warmer weather. It might've been wishful thinking, but I also started seeing an improvement in skin discolorations on my belly after a few weeks. This is one that I'll definitely continue to use after giving birth. Moms who have a C-Section should check out the ScarAway C-Section Silicone Scar Sheets ($30).
Budget find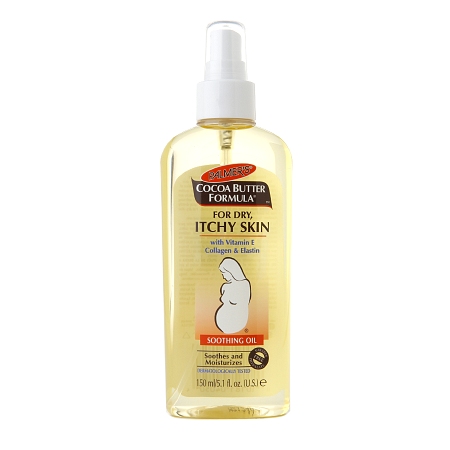 Perhaps the most well known drugstore find, Palmer's Cocoa Butter Formula has generations of fans. The Skin Therapy Oil ($5) is a combination of cocoa butter, Vitamin E, Collagen, and Elastin and is formulated to soothe dry pregnancy skin.
Our take: While Palmer's oil wasn't my favorite product of the bunch, it's easy on the wallet and at $5 a bottle is a steal. The oil wasn't as rich as Bio-Oil, but at a fraction of the cost, it was great to have on hand. I'd use this product in combination with some of the others during the times when the belly was super itchy and I needed to apply a product more than twice a day.
For a spa experience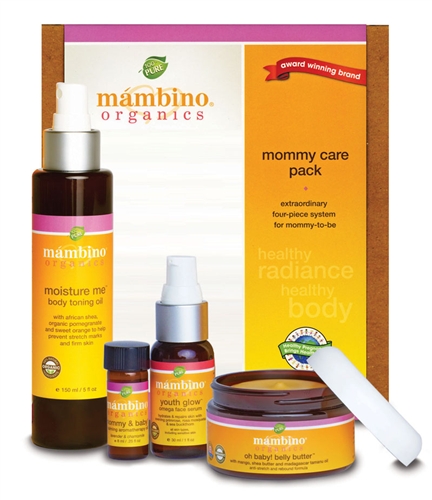 The combination of Mambino Organics Moisture Me Body Toning Oil ($27) and Oh Baby! Belly Butter ($30) will make you feel like you're on a tropical vacation. Slather on the oil to keep your skin soft and smooth and follow up with the belly butter to help prevent stretch marks.
Our take: I received a Mambino Organics Mommy Care Pack as a gift and absolutely loved it! After taking a warm bath to soothe pregnancy aches, the pomegranate and sweet orange smell in the toning oil and mango and shea butter scents in the belly butter makes you feel like you're having a spa day. I'd probably wait to use this product late in second trimester or early third trimester since the fragrance is probably too strong for first trimester sensitive tummies.
More product picks
Mama Lana: Boxes of bliss for pregnant moms
Baby mealtime essentials from Clevamama
Pottery Barn Kids 2013 Summer Collection