Best Presents For Mom
She just went through a crazy nine months of pregnancy and is still a zombie from midnight feedings. Give the new momma in your life extra attention this Mother's Day with a special gift. We have expert picks for Mother's Day gift ideas she'll love.
Mommy makeover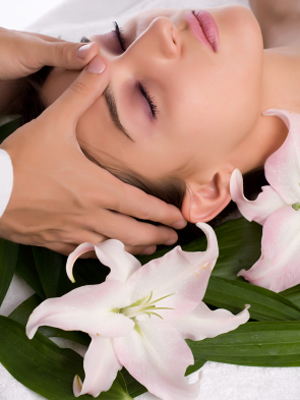 After talking about all things baby for the last nine months, mom deserves to be pampered herself! According to Adriana Walkington, creator and director of maternity fashion brand Zoe Alexander, who is pregnant with her second child, a mini makeover could be just what a new mom needs. She suggests booking her a day at the salon and getting her a stylish makeover. "There's nothing like a new look for a new mom," Adriana says. "Complete with manicure and pedicure if possible would be just what the doctor ordered following the sleepless nights!"
Gift idea: Book a spa package for a facial, haircut, manicure, pedicure, and makeup consultation. Ones designed specifically for new moms are nice, but ultimately having a killer stylist is key.
Bonding with baby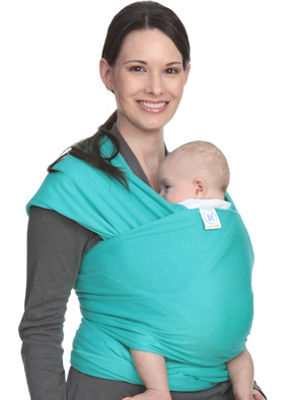 The first year, new moms are still in major bonding mode with their baby and a baby carrier can be a great gift for a new momma if she didn't get one at her baby shower. "What I found really useful after giving birth was a baby sling in cotton which I found so comfortable to wear when carrying Zoe as a baby," Adriana tells us. "My hands were free to get on with things, it was great for nursing and fantastic when we travelled. It folds away into a bag so easily and is so practical. I used it for ages and so did my hubby when we shared carrying on trips out and about."
Gift idea: This UV Moby Wrap ($56) in turquoise is the perfect color for summer and the baby will stay protected from the sun with the SPF 50+ fabric.
New mom bling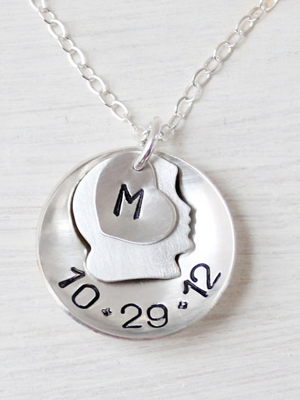 If she requested something in a little blue box from Tiffany's as her push present, now's the time to indulge her request and get her that sparkly bauble she's been coveting. Is a shiny new rock not in the budget after buying a bunch of baby gear this year? Go for the sentimental approach and get her a piece of jewelry that captures her new role as a mom: a charm bracelet with a baby-themed charm, a piece of jewelry with the birthstone of your beloved little one, or a special message or baby's birthday and initials engraved on a piece.
Gift idea: This silver personalized necklace ($47) from Etsy shop Viva Revival comes in a girl and boy silhouette and can be customized with a child's initial and date of birth.
Stylish jammies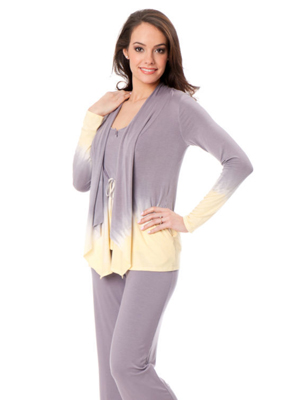 For moms who are nursing, having easily accessible pajamas for midnight feedings is key. Expecting mom Olivia Capone Myers, design director of A Pea in the Pod, suggests getting mom a set of stylish new pajamas. "This three-piece set is both comfortable and pretty with its soft fabric and dip-dyed, yellow and lilac coloring," the fashionable mom-to-be explains. "New moms will love the versatility that the three different pieces provide while she's still nursing." The yellow and purple hues are great to transition from spring into summer.
Gift idea: This nursing three-piece set ($109) in a jersey knit fabric will keep mom comfortable throughout nighttime feedings and dip-dyed color gives it a little extra style.
More Mother's Day ideas
10 Gift ideas for Mother's Day
10 Memorable ways to celebrate Mother's Day
More gift ideas for new moms