Protect Baby's Skin During Summer Months
There is nothing more precious than a baby's soft new skin. So how can you protect it during the hot summer months beyond slathering baby with sunscreen? Dress baby in cute and functional gear to protect her from skin damage.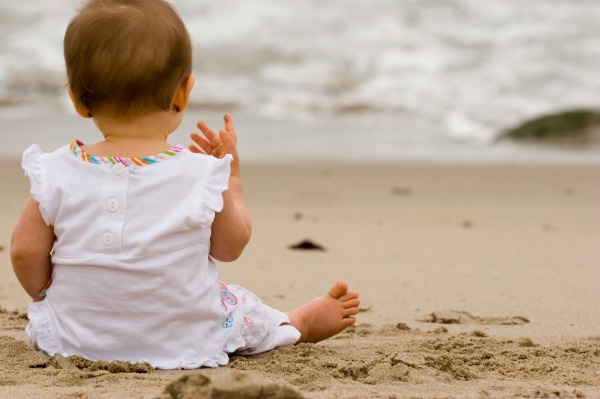 Protective sun suits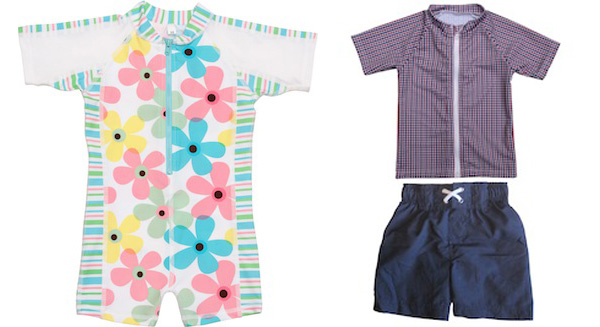 Protective bathing suits for baby are all the rage -- and they're cute too! Snapper Rock, started by New Zealand-native Liz Eglinton, because she felt the U.S. was years behind when it comes to sun safety. Her line of UV50+ swimwear blocks 98 percent of the sun's harmful rays.
SwimZip founder Betsy Johnson was inspired to start her line of protective swim wear for babies and young children after she was diagnosed with cancer at just 26 years old. The SwimZip line is UV50+, chlorine resistant, full-length zipper swimwear that is designed to be comfortable with a no-pinch zipper flap, tagless neck, zipper garage around the neck and flat-lock stitching.
Protective eyewear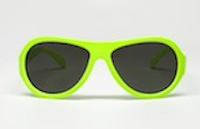 Babiators were created by a Marine's wife after she noticed some children squinting in the sun as they waited on the flight line for their parents to return from deployment. The sunglasses are durable, provide 100 percent UVA and UVB protection and they're cool, too -- they come in aviator styles and bright colors for babies and children.
Protective footwear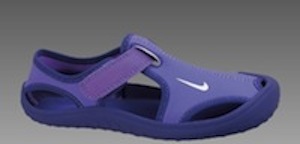 Nike has everything covered -- even baby's feet! The athletic shoe brand offers the Sunray Protect line for infants and toddlers that keeps little feet protected from hot sand and sidewalks.
Extra precautions
In addition to dressing baby in protective gear, keep baby in the shade of his stroller or a covering on a baby carrier. If you're spending the day outdoors at the park or the beach, take care to reapply sunscreen often and take time out from extended periods of time with a break in the shade. Bring an oversized umbrella or sunshade to ensure baby has a place to rest away from the harsh rays of the sun.
More on baby and summer
6 Hot summer products to keep baby cool
10 Ideas for summer fun with baby
Pottery Barn Kids 2013 Summer collection