Bargains On Baby Gear
BabySteals.com is a flash sale site where you can pick up baby gear on the cheap. See why you should check it out.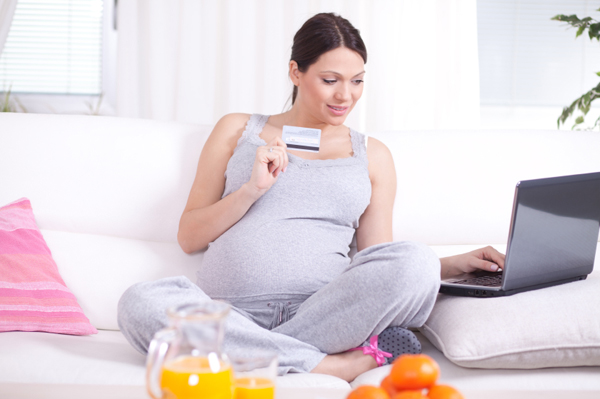 Are you addicted to flash sale sites? Yeah, us too.
We recently heard about a sale site specifically for moms called BabySteals.com. The site features quality baby and kid products that are 40-80 percent off regular retail prices.
Won't get overwhelmed
As much as it's fun to troll daily deal sites looking for the perfect steal, it can be exhausting scrolling through all of the products only to find one, maybe two, items that are actually worth the effort.
Unlike other sale sites, BabySteals.com has just two deals each day. Each deal runs for 12 hours each or until they sell out. One is featured at 11am EST and the other is at 11pm EST.
It makes it totally doable to see if there's an item that strikes your fancy without having to spend an hour just scrolling through all the items.
Sweet shipping policy
As much as we love daily deal sites, their shipping policies can kill the shopping mood. Nothing bums you out like when you find a sweet sale, click order, and then find out it won't be shipped for 4-6 weeks. Such a downer to the retail therapy buzz, huh?
It gets even worse when you try shopping for baby and find her the cutest little outfit to size, but by the time it actually gets delivered, she's already outgrown it!
The cool thing about BabySteals.com is the item ships out next-day for fast delivery. No forgetting what you ordered weeks ago only to be surprised by a random package; now the goods will get delivered in a flash.
What's the deal with Steals.com?
BabySteals.com is part of a family of sale sites by Steals.com, which also features daily deals specific to kids, scrapbooking, and women. All of the Steals.com sites have similar concepts, but we like BabySteals.com in particular because it's an affordable way to snag baby gear on the cheap.
BabySteals.com celebrates their 5th Birthday!
During the week of Monday, April 29-Friday, May 3, BabySteals.com is celebrating their fifth anniversary with a series of extra special deals for customers. There's a daily product giveaway on the blog and a secret extra sale each day that will be posted in addition to the regular planned deals.
To learn more or see what secret sales will be posted each day this week, visit BabySteals.com Birthday Week.

More on shopping
Lela makes online toy shopping a snap
How a personal shopper can help overwhelmed new parents
Baby mealtime essentials from Clevamamma