A Fab Birthday Bash!
Pregnant mom Jessica Simpson threw a memorable first birthday bash for daughter Maxwell.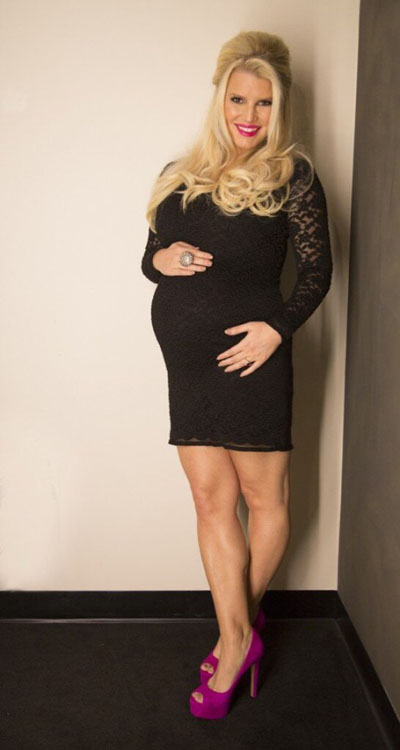 Jessica Simpson, 32, is a bit of a party animal for being preggo. Earlier this month she celebrated the upcoming birth of her son with a Tom Sawyer-themed baby shower coordinated by celebrity event planner Mindy Weiss. Weiss gave vintage boy-themed toys a new life as baby shower party decor.
Now the Fashion Star mentor is switching gears and going from all things boy to sugar, spice, and everything nice in honor of her daughter.
Baby's first birthday!
People Magazine reports this past weekend Simpson and her fiance Eric Johnson threw a first birthday party for daughter Maxwell Drew.
Approximately 50 of their closest family and friends gathered in the young family's backyard at Simpson's home in Hidden Hills.
Let's go to the fair
Weiss was again tasked with coordinating the festivities and the birthday party theme was based around the concept of a fair.
Unlike Simpson's baby shower where cocktails and activities were geared towards adults, this event was all about the tykes. Kid-friendly stations were set up around the property where they enjoyed activities like face-painting, coloring tables, beach balls on the grass, and a children's band.
Kid-friendly food
The food dished out was classic kid favorites. Hot dogs, grilled cheese sandwiches, tacos, fresh fruit, lemonade and candy were served at food stations spread throughout the party.
Of course no first birthday party would be complete without baby's first birthday cake. Maxwell was given a huge birthday cake, which of course coordinated with the party theme.
Like mother like daughter?
Maxwell might be just a year old, but she's already sporting an interest in beauty and fashion just like her mommy.
"She loves to watch me put my makeup on and she wants me to put the blush on her," Simpson told People. "She's a girly girl. But I have to trick her into wearing bows and barrettes. She thinks it's a game to pull them out!"
We can't wait to see this little girl grow up and watch her welcome her little brother in just a few months.
More celebrity baby news
Halle Berry Pregnant again at age 46
Kate Middleton's pregnancy body deemed "incredible"
Lindsay Lohan's April Fool's pregnancy