Shake It Baby!
In Evian's new Baby&Me commercial, adults are facing off with their baby selves and shaking their groove thang in a hilarious dance off.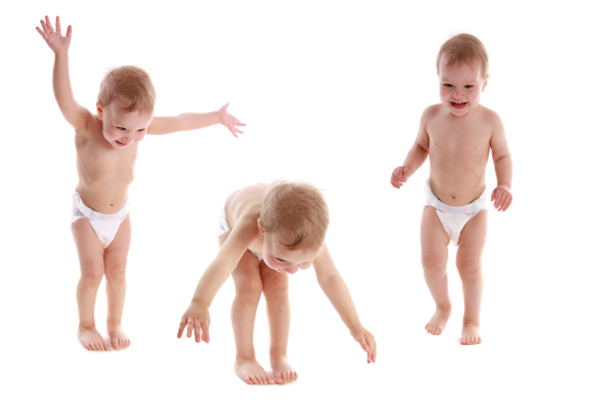 In 2009 we were introduced to the adorable Evian "Roller Babies"  -- a commercial where some skilled tots showed their mad skating skills and hip hop moves with a remixed tune of "Rapper's Delight" on in the background.
Four years later the international water company is bringing the babies back in a new commercial titled "Baby&Me."
Dance party
The video starts out with a man who notices his reflection in a bus window is of a baby. He turns to a storefront window and realizes his reflection is of his baby self. He then decides to randomly bust out the running man in front of the window to watch his mini-me self dance to a remixed tune of "Here Comes the Hotstepper."
What happens next? A dance party of course.
Once other passerby's see a man dancing in front of a window with his baby self looking back at him, everyone decides to bust a move. I mean, wouldn't you?
The video went live on Friday, immediately became viral and is a smash hit. To date the video has over 32 million views on YouTube.
Water babies
You might be wondering what babies have to do with bottled water, but Evian has had a long-lasting infatuation with adorable tots.
Laurent Houel, global brand director for Evian told Adweek:
The love affair of the brand with babies started in France in 1935, when Evian was first recommended as a perfect water for babies. It is still today the No. 1 water used by mothers for their babies [thanks to its pH-neutral mineral composition]. So fundamentally, there is a true link, it is not a marketing trick.
Houel also added, "This baby is a symbol of you and how you feel when you experience Evian, and a symbol of the purity of our water."
The concept of the babies on video was first used in 1998 for a French commercial called "Water Babies."
We're curious to see if Evian continues the baby trend. We sure hope so.
There's an app for that
In the meantime be on the lookout for an app from the brand that will use facial recognition software to allow you to "babify" yourself. We can't wait to test it out!
Watch Evian's Baby&Me:
More baby news
Smallnest app helps you track breastfeeding and baby care
3D sonogram prints for blind mothers
Milkscreen Breastfeeding Assessment Test under fire