Make Mealtime
Easy And Fun
Feeding your baby has never been easier with these new must-have mealtime accessories from Clevamama. From bottles to solid foods, you're sure to find something you can't live without.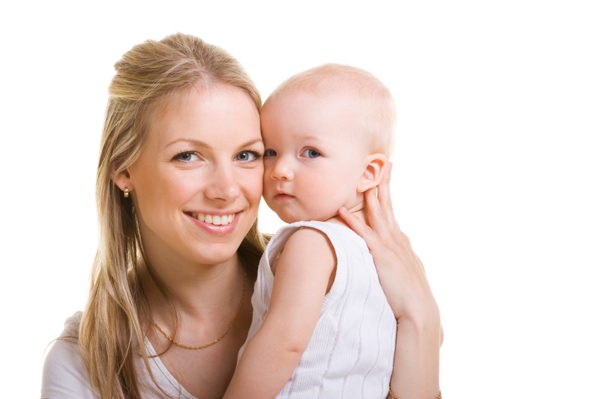 Mixing bottles? Feeding solids? Making your own baby food? Clevamama has just what you're looking for. Founded by two moms, Suzanne Browne and Martina Delaney, Clevamama has carefully designed feeding products to make mealtime just a little bit easier.
ClevaScoop Infant Formula Scoop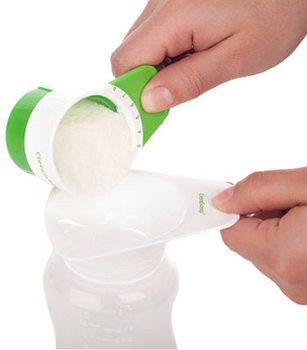 No more worries about getting the proper amount of formula each time you mix a bottle. The Clevamama ClevaScoop (Amazon.com, $10) is BPA free and has been proven to be more accurate when compared to other formula scoops on the market. It features a dual action spatula and funnel that allows you to level off the powder to pour in the bottle for no-mess preparation.
ClevaFeed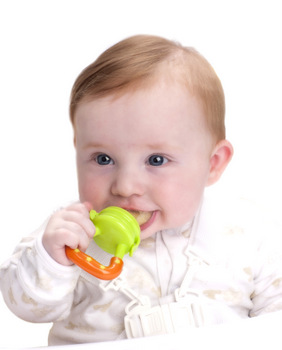 This easy-to-use feeder allows your baby to explore and taste fruits and vegetables without the risk of choking. Simply open the top of ClevaFeed (Clevamama, $5) and place the food in the nipple and watch your baby chew away. It also comes in handy when teething strikes.
Baby Formula Mixer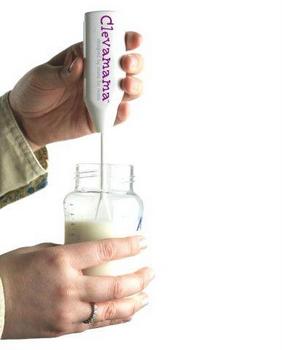 Waiting for a bottle to cool before you can shake it can seem like a waste of time, but the Baby Formula Mixer (Amazon.com $5) can eliminate the delay. It's designed to blend your baby's formula into a smooth consistency each time you prepare a bottle, and a bonus -- the wand is easy to clean. A simple tug removes it and it washes easily with soap and water.
Check out these tricks for soothing teething babies >>
ClevaPortions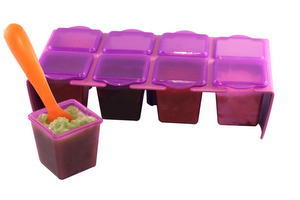 Are you into cooking and mixing your own baby food? ClevaPortions (Amazon.com, $8) conveniently stores eight individual portions in BPA free containers. Better yet, each adorable little pot detaches for feeding. They are freezer, microwave and dishwasher safe.
More baby must-haves
Smallnest app helps you track breastfeeding and baby care
Pottery Barn Kids 2013 Summer collection
Nursery essentials you and your baby will love