Putting A Sonogram In Their Hands
3D models of sonograms are being used for diagnostic purposes, but one company is putting these prints you can feel to a new use -- so blind moms can touch their sonogram images.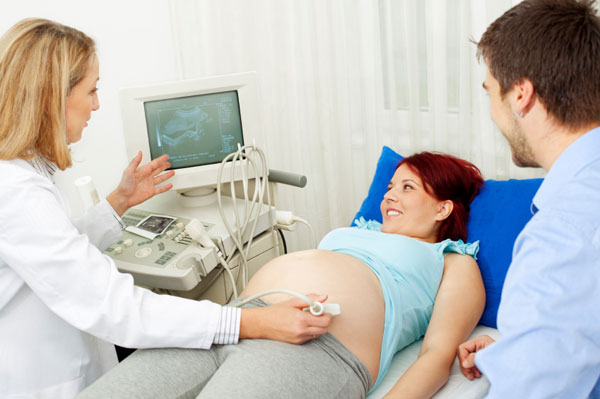 Getting a sonogram during pregnancy is usually an occasion to look forward to. You not only get to hear about your baby's health, but you get to see your little one on the screen. But what if you are a blind mom-to-be? A company has realized that its technology -- namely, creating 3D models of sonograms for diagnostic purposes -- has another use, and can give blind moms a sonogram they can touch and feel.
3D printing technology's new use
Creating a 3D model of a fetus starts with an MRI or a CT scan, and then sophisticated software renders it in three dimensions. Then, the data is plugged into a 3D printer, which creates models by laying down layers of material. Physicians use these models as a better way to diagnose problems prenatally, such as cleft palate or Down syndrome.
Jorge Roberto Lopes dos Santos, whose company Tecnologia Humana is behind this astounding technology, didn't set out to create models for blind mothers, but is happy that it has another use. "We work mainly to help physicians when there is some eventual possibility of malformation," dos Santos said. "We also work for parents who want to have the models of their fetuses in 3D."
Blind moms
Moms with impaired vision may feel like they miss out on those first photos of their little one. The technology would also help give family a hands-on "look" at the newest family member, especially if those family members were also impaired visually. "Fifteen months ago, my first grandchild was born and they had numerous sonograms and I missed out on all of that," said Neva Fairchild, an expert on independent living at the American Foundation for the Blind.
The cost is around $200 for a full-body model at around 12 weeks or $300 for just the face at around 24 weeks.
More on sonograms
Sonograms from the comfort of your own home
Is it a girl? How an ultrasound can tell
Accuracy of ultrasounds