A Memorable Baby Story
New mom Jenna Bush Hager opened up about her unforgettable birth story. Three weeks before her due date her water broke at her baby shower!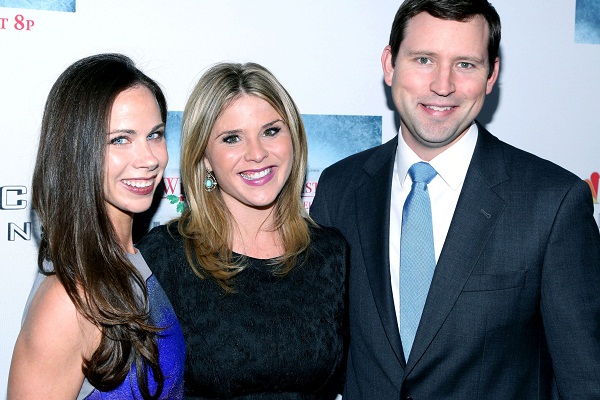 Most moms-to-be look forward to their baby shower. It's a time for family and friends to gather and shower you and your little one with love and presents. There's "oohing" and "ahhing" galore. Jenna Bush Hager shared one extra special memory with her baby shower guests -- the start of her labor.
Jenna Bush Hager and husband Henry welcomed their first baby girl on April 13 -- three weeks early than expected! Margaret Laura "Mila" Hager weighed 6 pounds, 15 ounces and measured 19.25 inches long.
Bush Hager, a correspondent for the Today show since 2009, opened up to her colleagues just nine days after giving birth to share her incredible birth story. She phoned in to share how on Saturday, April 13, she was opening gifts at her baby shower when she got the surprise present of a lifetime.
"I kind of started sweating, which I guess is a normal thing, but then, all of a sudden, in front of all of my friends, my water broke," she said. "It was like a romantic comedy."
When asked what she's learned so far being a new mom, Bush Hager responded, "I've learned that you can love somebody in a totally different way."
"I'm totally crazy about her," she said about Mila, admitting being a new mom has already rocked her world. "I don't even really like the color pink, and there's pink all over my apartment. I like things to be really neat, and there's bottles and things all over, and we're just as happy as can be."
When asked how her husband Henry was transitioning to fatherhood, Bush Hager said "He's doing great. He's a really modern dad." She explained he's already taken a conference call while holding the baby.
The good news about baby Mila's surprise arrival? Bush Hager just had her hair blown out in preparation for the baby shower and looked fabulous.
More celebrity baby news
Jessica Simpson's baby shower: Vintage decor and, um, condoms
Down-to-earth celebrity parenting styles
Kate Middleton's pregnancy body deemed "incredible"