Your Baby'S Info
By Your Side
Ever wish you had an app that would help you keep track of your baby's feedings, diapers and sleeping? Good news -- Smallnest is just the app for you.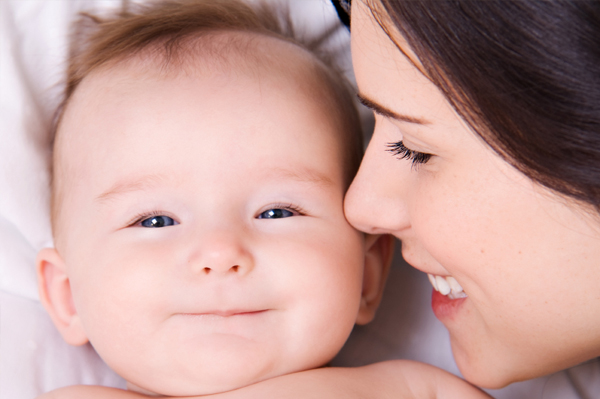 A new dad recognized that there was a true need for an app that would help a mom keep track of her baby's basics -- the last time she nursed (and for how long), which breast was used, when the last diaper change took place (and its contents) and Baby's sleep schedule. Sure, you can carry around a pen and a pad of paper, but if you have your phone nearby, Smallnest is just what you need.
Smallnest's basics
Available in the Apple App Store, Smallnest is a simple, easy and fun way to keep track of your baby's day-to-day activities.
What does Smallnest help you track?
Breastfeeding -- which breast, and how long
Pumping -- which breast, quantity, and how long
Diaper changes -- pee, poop, or both, and notes on color/consistency
Sleep -- one tap for going down, one tap for waking up
Solid foods -- the app grows with your baby!
It also features an essential sync function. You can add as many other caregivers as you'd like, such as both parents, grandparents, nanny or any other caregiver. If you're at the office, a quick glance will tell you what your little one's been up to.
More benefits
Many new moms want to keep track of breastfeeding, and Smallnest's creator, Alex, recognized that there there should be an easy way for Mom and other family members to keep that information at their fingertips. He didn't like that many of the feeding apps available were designed by formula companies and difficult or clunky to use, so he decided to develop his own.
Smallnest is an easy way for parents to see, at a glance, how often their baby is nursing and how many wet and poopy diapers she has -- a really good way to see that Baby is getting enough breast milk.
Smallnest's interface is easy enough for even the most sleep-deprived parent to use. Most functions are easy to use with a two-tap start and stop, and the large buttons make it even easier to use.
More essential baby gear
Baby gear to make Mom's life easier
Baby Bargain: 10 ways to save big bucks on baby gear
Nursery essentials you and your baby will love