Australian Rider Happy To Be Pregnant
Australian jockey Kristy Banks, who was paralyzed from the waist down after a riding accident, has announced that she and her husband are expecting a baby.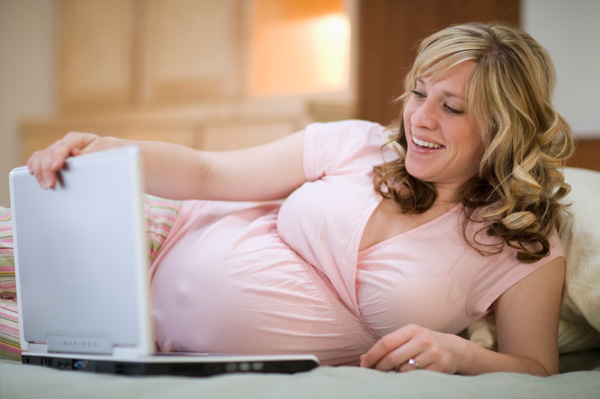 Kristy Banks, an Australian jockey, was paralyzed from the waist down following a December 2011 fall. In February of this year, she and her husband discovered that they were going to be parents, and it was welcome and exciting news for them both.
About Kristy
Kristy Banks is a successful racer -- in over 800 starts, she won more than 100 races. In December 2011, she suffered a fall during a race and was paralyzed from the waist down. After 10 months of work and recovery, she was back in the saddle again. This time, it was a specially-made saddle that included a seat belt to securely hold her in place as she worked towards excelling in a new sport -- barrel racing.
Her newfound sport will have to be put on hold, however. She was unsure if she'd be able to have children, but let nature take its course. "We were planning on having a family, but we just thought if it happened, it happened," she said.
She is now 17 weeks pregnant and things are going very well. She is working on learning how to care for a baby with her unique challenges but she has resources in place for helping her be successful in this new venture.
Paralysis and pregnancy
Pregnancy with a paralyzed mom has its own set of concerns, but as I don't know firsthand what it's like to be pregnant and paralyzed, I did a little searching to find other moms who have been through it.
I found a really lovely post from a mom named Jamie, who explained very well what it is like to expect a baby while paralyzed. She addresses issues such as getting pregnant, feeling the baby move, getting physical rest, and labor and delivery. You might be surprised to discover that just because you are paralyzed from the waist down (or even a higher-grade paralysis) you can often still have a vaginal delivery.
I find Kristy Banks to be really lovely and inspirational. She's worked hard to get to where she is, and a baby will only make her life that much better.
More on pregnancy
5 Ways to boost immune system during pregnancy
Keeping your emotions in check during pregnancy
Top 5 pregnancy sex questions answered