New Study Highlights Decreased Risks
If you're pregnant, you may miss the occasional glass of wine or beer. But a new study shows that very mild alcohol use may not be as harmful as once was thought.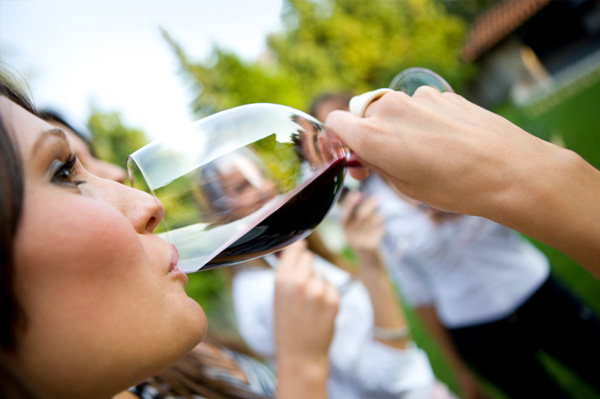 This is the first time a study has specifically focused on light drinking during pregnancy, and the results are encouraging, especially for moms-to-be that like a glass of wine with dinner -- it was found that, during pregnancy, occasional drinking may not harm a fetus.
Highlights of the study
The study was published in BJOG: An International Journal of Obstetrics & Gynecology. Researchers studied and followed more than 10,000 infants born between 2000 and 2002 in the United Kingdom. They set out to discover whether light drinking during pregnancy would have any negative behavioral or cognitive effects on the child.
The data was collected by home-based interviews and questionnaires that were completed by the parents and the child's teachers. They also tested the children's performances in math, reading and spatial skills. They divided the children up into four groups: Children whose mothers had never drank, children whose mothers didn't drink during pregnancy, children whose mothers drank lightly during pregnancy and children whose mothers drank heavily during pregnancy.
"There appears to be no increased risk of negative impacts of light drinking in pregnancy on behavioral or cognitive development in 7-year-old children," said Professor Yvonne Kelly, co-author of the study. "We need to understand more about how children's environments influence their behavioral and intellectual development."
What does this mean for you?
Research has shown that moderate and heavy drinking can have devastating effects on unborn children, but it's thought that occasional drinking -- one or two drinks a week -- may be ok. But you have to take any research with a grain of salt. If you don't feel comfortable drinking, don't, but if you want the occasional glass of wine, discuss this study with your care provider to see where she stands.
More on pregnancy
Worth the risk? Early drinking may not harm your baby
Your baby benefits when you eat fish
Quick snacks for pregnant and breastfeeding moms