Dad-To-Be Strikes A Pose
A super cute maternity photo is making the rounds -- not just because mama is beautiful, but because of what her husband is doing in the photo right behind her!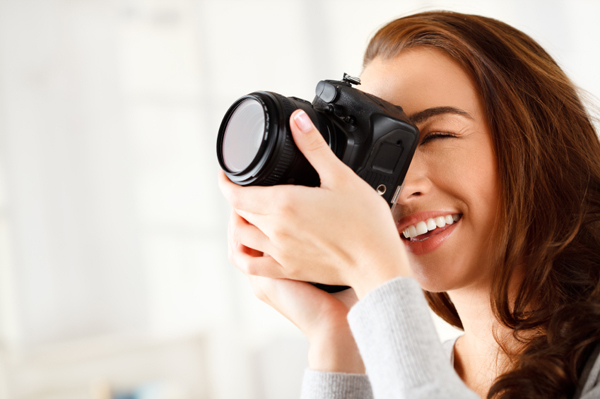 Laura and Aaron Morgan, who live in Kansas City, booked a professional photographer to take maternity photos. Unbeknownst to Laura, at one point, Aaron got up behind her and struck a "belly" pose of his own. The photographer snapped the shot and included it as a sneak peek on her Facebook page, and the photo has gone viral.
Gone viral
Some types of images and stories tend to go viral more than others, and often it's something cute or simply hilarious. This photo is both -- the photographer explains that Mom had no idea what Dad was up to until she couldn't contain her laughter any more, and a funny moment was captured in time forever. "Well I do have a slight beer belly, so I was showing it off because, well, she got to show off her belly, so I figured I'd get to show mine off too," he said.
See the original photo here on Ashley Hempel Photography's Facebook page and you will see that the photo has captured over 100,000 "likes" and has been shared over 2000 times. It's good for Ashley's business and a really sweet memory for the parents-to-be. The funny photobomb really shows Dad's personality -- he seems to be a fun-loving man who will make a cool dad.
Maternity photos
Maternity photo shoots are an excellent way to capture your pregnancy. It may seem like you are pregnant forever (especially those last few weeks!) but when you look back on this time in your life, it goes so fast. Some moms even arrange to have monthly photos done, and may even wear the same clothes to each shoot to really document the amazing changes that her body experiences. A nice touch, after the baby is born, is a photo that includes the newborn baby.
Tell us!
Did you have maternity photos taken? What sorts of poses did you use?
More on pregnancy memories
Picture perfect pregnancy photos
Document your nine months witih a pregnancy time capsule
Fun tips for early pregnancy