Privacy, Please!
New moms often feel anxiety about breastfeeding in public. But a mom's gotta do what a mom's gotta do! If you're shy about nursing in public, get creative.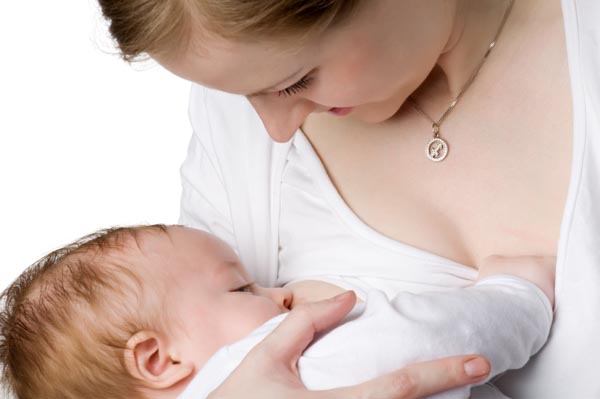 Always carry a cover
Nursing aprons provide the perfect shield from prying eyes of the pubic but also allow you to maintain eye contact with baby while you nurse versus a regular blanket. However, we suggest you always pack an extra blanket in the event that you need a back-up for your nursing apron (like, if baby spits up all over it or you need to use it as a make-shift changing pad).
Scope out public restrooms
If you do a lot of shopping at a specific mall or store, scope out their restrooms and semi-private nursing areas. Some stores and malls offer private areas for nursing moms in at least one area. Find out before you head out on a shopping spree so you'll know right where to go when baby's ready to eat.
Find a quiet bench
If you're at the zoo, a park or another outdoor event, find a bench off of the beaten path so you can nurse baby with some semblance of privacy.
Head to your car
It's not the most luxurious place to nurse. But if you're still struggling with nursing in public yet you don't want to spend all day at home, you may have to head to your car as a last resort. Secure some blankets in the car windows for added privacy and be sure to keep the keys on you at all times if you are nursing in the passenger or back seat.
Don't sweat it!
Moms who nurse in public have taken some heat lately -- but you should never feel ashamed or embarrassed to breastfeed your baby no matter where you are. If people are so upset about your immediate need to feed your baby, they can look away!
More on nursing in public
New study reveals women are afraid to breastfeed in public
Breastfeeding on-the-go
Breastfeeding in public