Sweet On A New Name
You've announced your baby's name soon after finding out the sex -- the only problem? You're no longer feeling it, and are considering changing your little one's name.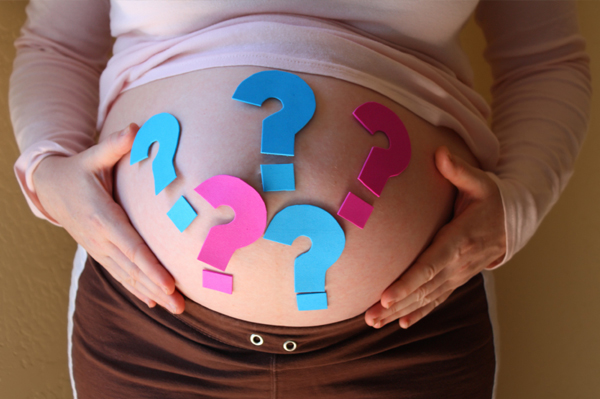 You thought long and hard about the perfect name for your baby, but now you aren't sure that it is still "the one." Since this is one of your first important parenting decisions, you will need to make sure that you absolutely love the name, and your partner does too. If you've both decided on a name (even with compromise), and you both have fallen out of love with it, there is nothing wrong with forging a new path down the naming trail.
Things to consider
If you've been calling your little one by his name, and friends and family members have too, you may be a little concerned about how they will take the news. Here are a few important points to keep in mind:
This is your baby. What you need to keep in mind, first and foremost, is that this is your baby, and you have the final say on his name. I know that people love to opine on baby name choices, and you may have already had a few struggles about the names you have considered, but you're the mom and it's your say.
You don't have to tell anyone. If you can stand hearing your baby-to-be called by the old name for a few months, you may be tempted to keep the news of the name change to yourself to avoid public dissent. You may develop problems, however, because sometimes people like to handcraft or order personalized baby gifts. So use this option with caution.
Share, but just a little. If you want to avoid the potential of baby gifts with the wrong name on it, just let on that you've changed your mind but haven't decided on a replacement name yet. This will work out, especially if you're a little worried that you may change your mind again.
Announce the name -- again. If you devised a clever way to announce your baby's name the first time, or even if you didn't, think of a fun way to share your news a second time. Have an older sibling hold up a sign and snap a photo, or arrange a fun dinner party. Make it a fun occasion, and if anyone gives you a hard time, turn it into a joke.
Naming a baby is serious business, and you are perfectly within your rights to change your mind. Don't stick with a name you don't love, and try not to worry about what other people think.
More on baby names
Essential baby name resources
Madame Zaritska suggests baby names
Perfect baby names for your last name