International Formula In High Demand
An unofficial ration has been decreed by leading UK supermarket chains to prevent the sale and export of baby formula to parents in China.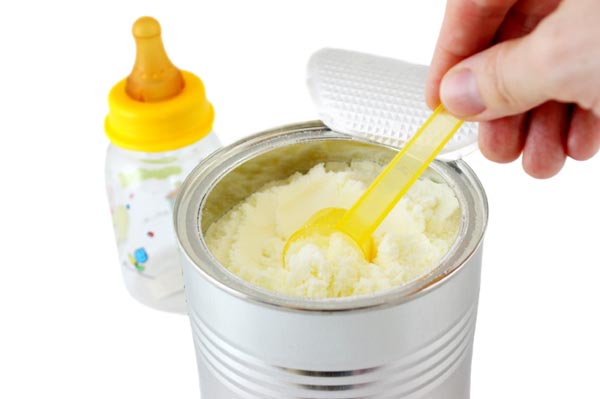 With China's increased demand for international formula, two UK supermarket companies have enacted an unofficial ration, recommending that customers limit themselves to two cans of baby formula per visit. They are hoping this will discourage people from buying in bulk and reselling to Chinese parents who prefer formula from other countries due to past issues with contamination and death due to Chinese-made formulas.
Melamine contamination
You are probably familiar with melamine -- many children's products, such as dishes, are made from the plastic product. It's very sturdy and virtually unbreakable, which makes it a popular choice for dinnerware. Even though the practice is illegal, some manufacturers add the substance to food products to artificially increase its protein content. As you can imagine, this has bad results for the humans who consume them.
In 2008, it was discovered that melamine had been added to milk products in China, including baby formula, and it's estimated that around 300,000 babies were affected, with 54,000 needing hospitalization and 6 dying from complications.
This has led, understandably, to parents in China avoiding Chinese-manufactured infant formula, and in return, an increased demand for international products.
Formula usage in China
UNICEF has reported that breastfeeding rates in East Asia are alarmingly low, with only five percent of babies being breastfed in Thailand, 10 percent in Vietnam and only 28 percent in China. It's thought that aggressive formula marketing in these areas is partially to blame. "... baby food companies are targeting the fast-growing economies in East Asia with aggressive marketing campaigns, persuading mothers to give up breastfeeding and purchase their products despite the drawbacks for their children," said UNICEF's nutrition advisor for East Asia and the Pacific, France Begin.
She said that if more companies adhered to the World Health Organization's International Code of Marketing of Breastmilk Substitutes, it would greatly improve breastfeeding rates. And in turn, I think this would also keep the formula issue off the table completely -- if more mothers breastfed, there would be a reduced risk of contamination from baby formula, and a reduced need for a foreign country to ration its infant formula to prevent export.
More on breastfeeding
Why your breastfeeding baby needs vitamin D
Undress for success
Breastfeeding as a working mom