Air Pollution Risks
Researchers say exposure to air pollution during pregnancy and the first year of a child's life might increase the chance of childhood cancers.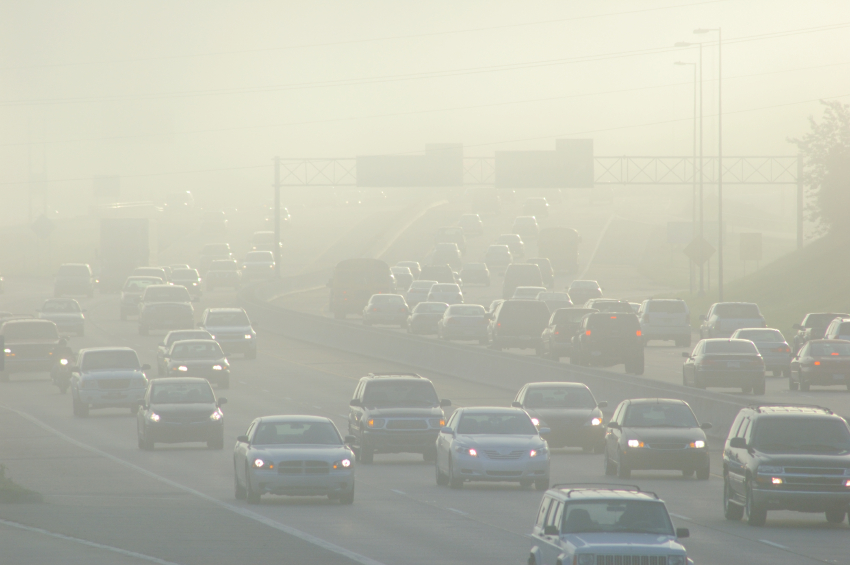 Sunny California might be known for movie stars, incredible beaches and perfect year-round weather, but the fun-in-the-sun state is getting a bad rep from one of it's peskier problems -- smog.
Air pollution and pregnancy
Air pollution has been known to cause a range of health problems. For example, pregnant women exposed to smog may have smaller babies and air pollutants could be linked to chromosomal abnormalities in babies. Now California researchers are saying exposure to air pollution during pregnancy and during the first year of infancy could increase the child's risk of developing cancer (HealthDay News).
Greater risk for childhood cancer
Researchers from the University of California, Los Angeles School of Public Health collected data from approximately 3,600 children under 6-years-old who were diagnosed with cancer and listed in the California Cancer Registry. The study found that children who were exposed to greater traffic pollution had higher chances for childhood cancer like acute lymphoblastic leukemia (white blood cell cancer), germ cell tumors (cancers of the testicles, ovaries and other organs), and eye cancer.
The study took into consideration the amount of traffic pollution the mother was exposed to during pregnancy and at the child's home during the first year of life. The air pollution information used included exposure to gas and diesel engines, traffic volumes, emission rates and weather.
Researchers found that higher exposure to vehicular air pollution lead to in increase risk of childhood cancers. "In terms of the risk, greater exposure was associated with a 5 percent increase in [acute lymphoblastic leukemia] cancers, an 11 percent increase in eye cancer and a 15 percent increase in testicle, ovary and other organ tumors," said Julia Heck, an assistant researcher with the department of epidemiology.
"Nothing proven yet"
Researchers are saying the study findings don't necessarily mean air pollution causes cancers, but that it could increase the risk for childhood cancer. "This finding is an association because nothing is proven yet," Heck said. "Since this was the first study to report risks for these [uncommon childhood] cancers, these findings need to be confirmed in other studies," she added.
More on pregnancy health
Maintain your health despite morning sickness
Gestational diabetes tests may be undergoing change
Food allergy risks rise with too much vitamin D during pregnancy