Fourth Edition Of Eating Expectantly Released
Back in 1994, Bridget Swinney, MS, RD released Eating Expectantly: The Essential Eating Guide and Cookbook. Nearly two decades later, the updated and expanded fourth edition is being released.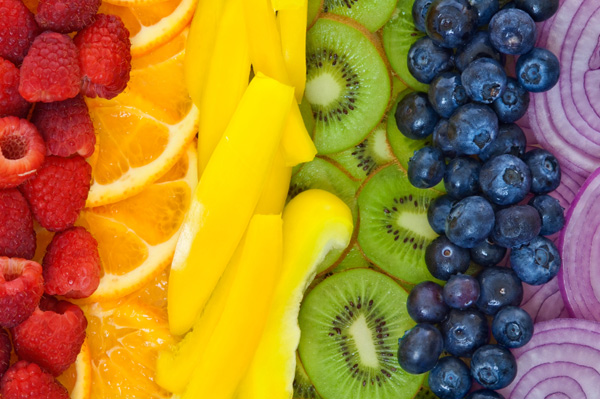 Past success
The preceding three editions have more than 120,000 copies in print and have come to be trusted resources for women before, during and after their pregnancies.
What's new
The fourth edition promises much more than the prior three editions, however. It offers advice on how to have a healthier lifestyle and diet before conception to improve fertility and the odds of delivering a healthy baby -- including advice for women with PCOS.
It also offers step-by-step advice for each trimester including power nutrients and super foods, how to gain the "right amount of weight" with the "smart carbs" approach and diet and lifestyle tips to prevent high-risk conditions like gestational diabetes, hype-tension, pre-eclampsia and preterm birth.
Green livin'
The new edition also advises women on how to eat green and clean by limiting pesticides and chemicals in your diet.
It includes important information on how to live green beyond just what you eat -- for the health of yourself and your baby.
The book also offers these green living tips:
For any product that touches your body, including lotions, sunscreen and makeup, avoid those with fragrance, triclosan, BHA, DEHP, CBP and BBP and oxybenzone.
Use plastics cautiously - -don't cook with them and avoid those with #3, #6 and #7 recycling codes.
Buy products with the least packaging.
Use greener cleaners (buy certified green.)
Avoid pesticides, insecticides and herbicides in and around the home.
If you must use toxic cleaners, have someone else do the cleaning or follow safety precautions like wearing gloves and opening windows.
Use paint that is low- or no-VOC.
Stay away from nail salons and choose water-based or less toxic nail polish.
Choose organic produce for foods typically highest in pesticides and for foods you eat daily.
Choose organic cotton when possible. (Believe it or not, 25 percent of worldwide pesticide use is for growing cotton!).
On April 20, the new edition will be available at bookstores, in libraries and on HealthyFoodZone.com for $20.
More pregnancy books
Bumpatbulous: The new must-have pregnancy book
Mother wisdom: Pregnancy book author Ann Douglas
Check out these great fertility and conception titles