A Natural Nursery
For Baby
Coyuchi is known for their 100 percent organic cotton bedding with an eco-luxury twist. Their signature beachy chic look is now being translated to nursery decor with their Spring 2013 baby and nursery collection. Take a peak.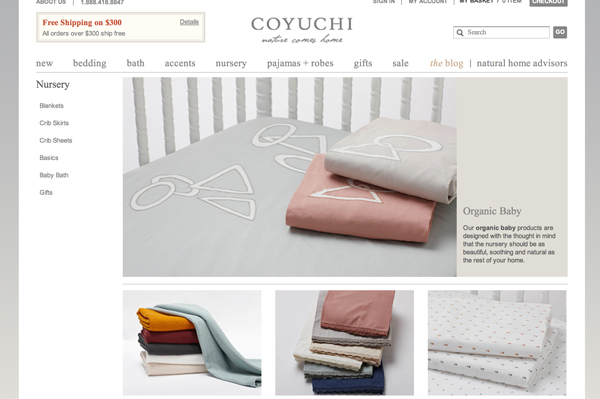 Founded 20 years ago in Point Reyes Station, a small town off the Northern Californian coast, Coyuchi has been influenced by all things natural from the beginning.
Gathering inspiration from the surrounding ocean, forest, and beach, the company developed an "aesthetic ecosystem" philosophy of design. Coyuchi had an earth-friendly approach to their products from the start, boasting credentials as one of the first companies to bring organic cotton bedding to the United States.
Coyuchi products are made from organic and natural fibers, free of toxic dies and finishes, and made from 100 percent certified organic cotton. The company also uses a nontoxic production process with their products.
Their earth-friendly company approach also makes their products baby-friendly. We got a peak at Coyuchi's Spring 2013 Organic Baby and Nursery Collection and particularly love how these baby items work with the rest of their product line. It's great for moms who want a stylish nursery that still flows with the rest of their décor without screaming "nursery."
Here are a few of our favorites:
Swaddle in style
Tired of those cutesy baby animals frequently found on swaddling blankets? Yeah, us too. We're digging these cotton muslin swaddling blankets ($58 for two) that come in two different color combos --  both equally chic.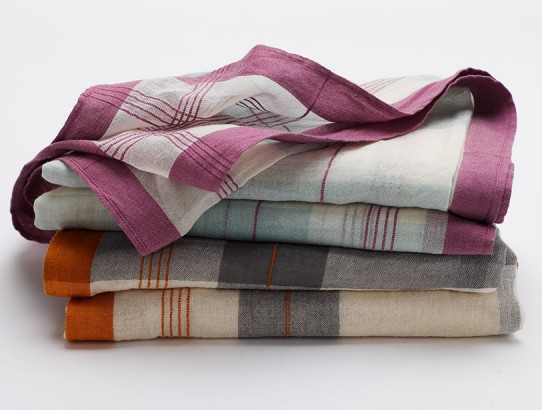 Mini-me bedding
If baby is going to spend the first few months in your bedroom, get some baby gear to coordinate with the rest of your room to keep it feeling like your own sanctuary. We're totally crushing on the Aspen Weave Baby Blanket ($68-$148). It's a mini-me version of the adult-sized blankets and throws.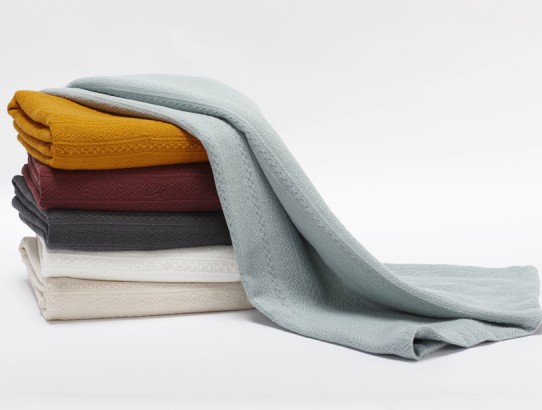 Playing with pinwheels
For baby bedding with a little whimsy without being too busy, we like the Pinwheel Appliqué Crib Sheets ($50). The muted hues work well with an assortment of accent colors and the sweet pinwheel design keeps it from looking too Plain Jane. For a more abstract geometric look, check out the Geo Appliqué crib sheets.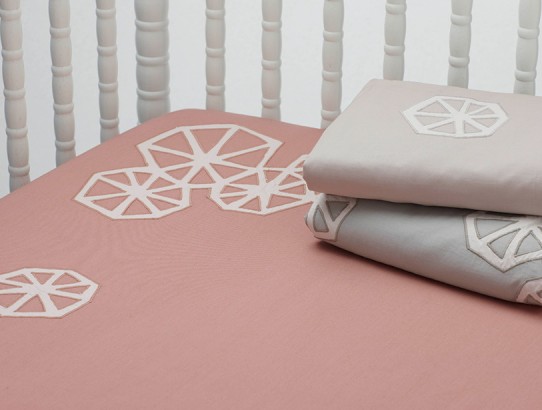 More on nursery decor
Tips for styling baby's nursery
Decorating for two
Beyonce's crib for Blue Ivy Carter