Widely-Spaced Pregnancies
Are you pregnant with a new baby years after you had your last one? You may find that some things are familiar, while others you've completely forgotten about.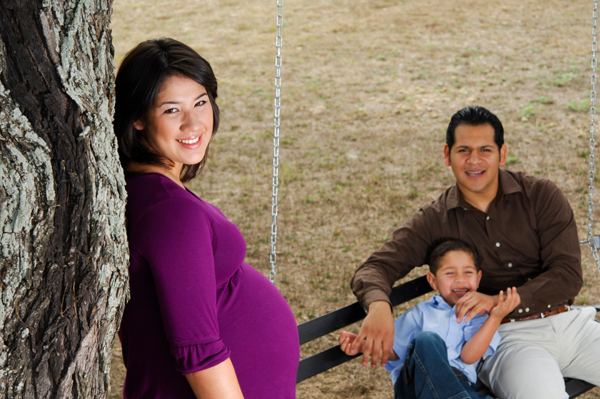 Pregnancy that takes place years after a last baby can be a lot of fun, but it can also be a shock to your system as you finally remember what the experience is like. My last two kids are 7 years apart and those two pregnancies, while being familiar, were vastly different in so many ways.
You're older
The most obvious difference is that you are older during your next pregnancy. I was 27 when my third was born and 35 when my fourth made her appearance. At the start of that fourth pregnancy, I remembered, "Hey, I was pretty tired last time -- I wonder what this time will be like?" It was amazing how much more exhausted I was. 35 is not old, but at times I felt like I was 80.
Your body remembers
Even though it has been several years, your body has still been there and done that, no matter how much you bounced back from your last pregnancy. You will still likely show sooner this time than you did before, and you also may experience more aches and pains, too. It seemed like my belly and joints stretched further the fourth time around than I thought possible, and the pain was definitely notable.
Your care may be different
In the years since your last babe was born, medical technology may have changed or your care provider may do things differently than they did last time you were expecting. For example, the sonogram I received when I had my first baby was far different than the fourth, and even the intervening 7 years between my last two brought quite a few changes. The basic care was the same, but hospital policies had changed a bit, mostly for the better, but some of the changes did surprise me.
Your older children may be really interested
Depending on the age of your older kids, they may really be interested in your pregnancy -- choosing a name, finding out the sex, decorating a nursery, and so on. When I brought Willow home from the hospital, her older siblings really loved on her, and three years later, they still do. One of the neatest things to watch has been their developing sense of responsibility and watching their relationships spring forth between the four of them. It was an unexpected and quite lovely gift!
More on pregnancy
Fun facts about your second pregnancy
Preparing your first child for the birth of your second
Weight gain between first and second pregnancies