Body Image And Pregnancy
Kate Middleton, as the world knows, is expecting a baby in July -- and not just any baby, but a royal heir to the throne of the United Kingdom. Despite being nearly six months pregnant, she doesn't seem to have much of a belly yet -- and one website has deemed her tiny figure "incredible."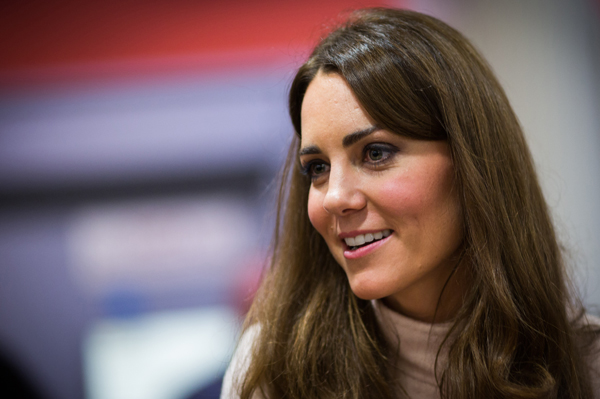 The world is abuzz with Kate Middleton's pregnancy -- the future baby of the Prince of Wales and Duchess of Cambridge, due in July, is eagerly anticipated. As with most celebrity pregnancies, the bump watch is on in full force, but she has yet to have much of one to find. The weight, body shape and size of famous people is a subject that is hotly debated and noted -- but when it comes to pregnancy, should it be hands-off?
Six months pregnant
The thing is, six months pregnant for one mom will look totally different from another. In particular, first-time moms, such as Kate Middleton, tend to show later than moms whose bellies have done this dance before. Moms with a thin frame, like Kate, may show more belly than those who aren't quite so thin, but Kate's choice of clothing and strategically-placed pocketbook may be shielding what belly she does have from view.
Everyone loves to judge celebs -- consider Kim Kardashian, pregnant with her first baby, and the truly abhorrent things that are written about her weight gain in the media. Judging goes in a different direction with Kate, who has been discussed as being too thin.
Pregnancy weight gain
Weight gain in pregnancy is often hard to control. I can say that I did eat well during my pregnancies, but I also ate junk food more often than I should. I gained reasonable amounts each time -- part of this may have been genetics... in other words, out of my control. Some moms gain like crazy, and others can't gain at all.
A columnist from omg! from Yahoo has branded Kate's lack of weight gain and lack of an obvious baby bump just absolutely fantastic. "[T]he Duchess hasn't put on any pregnancy weight, her body looks amazing," it reads. I haven't decided totally how to take this -- are women not supposed to gain weight during pregnancy? I just got a weird vibe from it.
You're growing a human being -- whatever weight you gain is up to your body and your baby, and it's likely just what you need.
Tell us!
What do you think of the notion that Kate's weight gain, or lack thereof, is incredible?
More on Kate's pregnancy
Kate Middleton lookalike buys baby bump
What are Kate Middleton's pregnancy cravings?
Kate Middleton's pregnancy gives England baby fever
Image credit: WENN.com