Ready For Sex?
Your doctor will probably give you the okay to have sex about six weeks (give or take) after you deliver your baby. But as an exhausted new mom, doing the deed is probably the last thing on your mind. Get in the mood for post-pregnancy intimacy.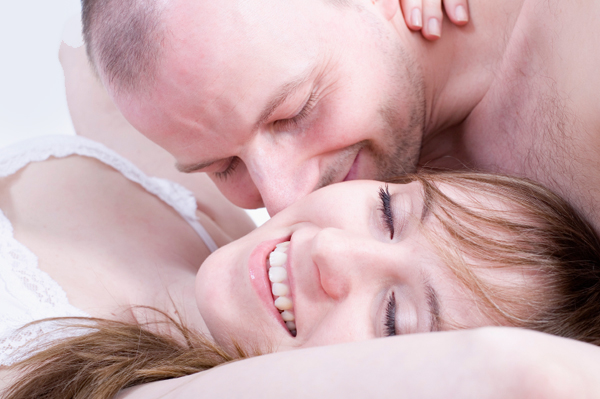 Get dressed up
We're not suggested you drag out the lace teddy from your wedding night or anything. But for many women, feeling sexy starts with looking sexy. Take a shower, do your hair and make-up and put on something other than the yoga pants and baby-spit-up-stained tee you've been rockin' all day. Once you feel better about yourself, you'll probably be a little closer to getting in the mood.
Set the stage for sexy
Do what it takes to set the stage for a night of romance. Make a simple yet elegant meal and dine via candlelight (or on your patio or balcony) once baby has gone down for the night. Open a bottle of wine and put on some music or watch a romantic (or erotic!) movie. Or just cuddle on the couch with your man until the mood strikes.
Take it slow
You body has changed a lot since you had sex last -- before you delivered your baby. And if you weren't comfortable having sex during the latter stages, it may have been a long while since you've had sex. So ask your partner to take it slow -- with foreplay as well as with intercourse until you feel comfortable.
Don't push it
Yes, it might be uncomfortable at first, depending on how long it's been since you and your partner hit the sheets -- but it'll get easier. However, if you are truly experiencing pain during intercourse, don't force the intimacy. Tell your partner what's up, ask him to be patient and then make an appointment to speak with your doctor.
Bond in other ways
Have faith that the spark between you and your man will return with time and a little effort. Meanwhile, find other ways to bond and connect while you continue to work towards getting your between-the-sheets swagger back.
More on sex after baby
Having sex to induce labor
Sex after baby: Do's and don'ts of postpartum sex
Sex after pregnancy