Tweet Goes Viral
Ah, April Fool's Day has come and gone, but not without a flurry of online "I'm pregnant!" posts. Apparently celebrities are not immune to the urge to trick their friends -- or millions of followers -- either, as Lindsay Lohan played the oldest joke in the book yesterday.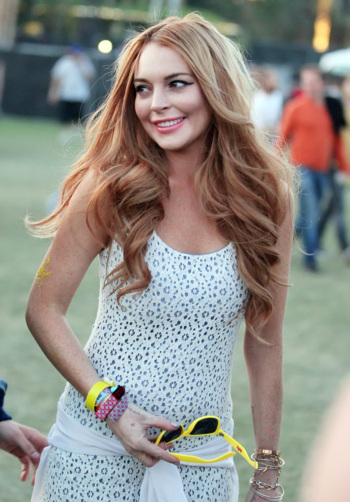 April Fool's Day has taken on a new look as the internet is a daily established presence in our lives. Websites like Google famously pull April Fool's Day jokes, but it's also common for Facebook and Twitter to be the platform for more personal fooling attempts. Lindsay Lohan, despite her fame (and infamy), is certainly still a human being who loves jokes as much as the next regular gal. However, when you're that famous, your jokes can go viral in a heartbeat, which hers, of course, did.
"Its official. Pregnant..."
The late-night tweet from Lindsay Lohan immediately became viral and was retweeted over 9000 times during its brief lifespan. This morning, she deleted said tweet, and wondered where everyone's sense of humor was.
Unfortunately, her tweet was reacted to in both good and bad ways. Some folks were kind to her, and others completely ridiculed her -- understandable to an extent due to her frequent run-ins with the law and her stints in rehab.
Pregnancy as a joke
Another item I noticed circulating yesterday was a request that women avoid posting the "I'm pregnant!" April Fool's Day jokes. The reason is because a pregnancy announcement can be terribly upsetting for those who have experienced infertility, miscarriage, stillbirth or infant loss, so to find out it was all a joke can be a double blow.
Those who haven't experienced losses like these honestly don't realize how jarring an unexpected pregnancy announcement can be. And doing an April Fool's Day joke about pregnancy is not anyone's idea of being mean, and that intent is never behind the joke -- but it can be upsetting for someone who has been suffering. So next April 1st, think of another bizarre thing to tweet or post on Facebook -- or save your "I'm pregnant!" joke for your husband!
More on celebrities
Another dude for the Duggar brood
Kate Middleton lookalike buys baby bump
What are Kate Middleton's pregnancy cravings?