Baby Boy On The Way For Josh And Anna Duggar
The reality stars of TLC's 19 Kids & Counting have revealed the sex of their third child. Josh and Anna Duggar are expecting a baby boy!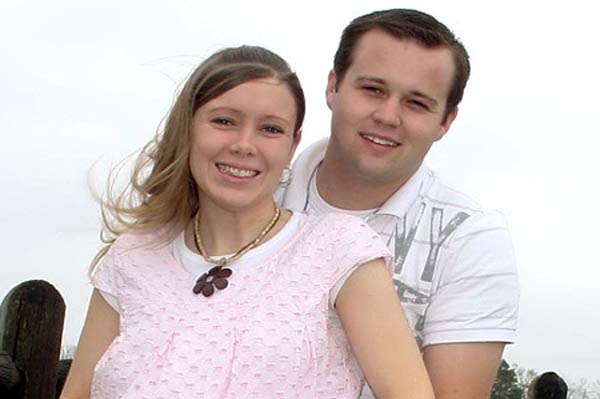 Josh Duggar, the eldest of the kids in TLC's 19 Kids and Counting, and wife Anna announced they were expecting their third child back in March.
Gender reveal party -- Duggar style
The couple learned the sex of their baby in true Duggar fashion -- along with the rest of the family and with the cameras rolling. According to Josh, the film crew was in on the fun and the gender reveal was filmed for their show which airs Tuesdays at 9 p.m. ET.
"We didn't know the results," Josh told People. "But we gave them [from the doctor] to the sound guy, Jim, and he planned out this very unique reveal. It caught us off guard in a time and place we least expected."
The name game
Another baby boy means the girls will be outnumbered by the Duggar guys in the young, growing family. Josh and Anna currently have a girl Mackynzie, 3, and son Michael, 21 months.
We're curious to see if they'll stick to a theme and give their latest bundle of joy a 'M' name in honor of Josh's mom Michelle and to coordinate with the names with their other two kids or if they'll continue in the Duggar tradition of 'J' names after Josh's dad Jim Bob.
One thing is for sure. The couple better try and find a theme with a lot of good name options since they probably won't stop at baby number three.
Three kids and counting
The young couple has already expressed an interest in following the footsteps of Josh's parents Jim Bob and Michelle by having as many kids as "God gives us."
"It is not about having a bunch of babies," Anna, 25, told People. "It is about enjoying each child God has given you and focus on every day that you get with your child."
Josh expressed excitement at meeting their little one and considers every child a new gift. "Each child is so unique and so different. It is just amazing."
The Duggar's third child is due this June.
More celebrity baby news
Kate Middleton lookalike buys baby bump
What are Kate Middleton's pregnancy cravings?
Vanessa Lachey's battle with baby blues