Finding A Baby Doctor
Along with taking birthing and parenting classes, selecting a pediatrician should be on your pregnancy to-do list. We chatted with WebMD expert pediatrician Dr. Hansa Bhargava and got her tips for finding a doctor for your baby.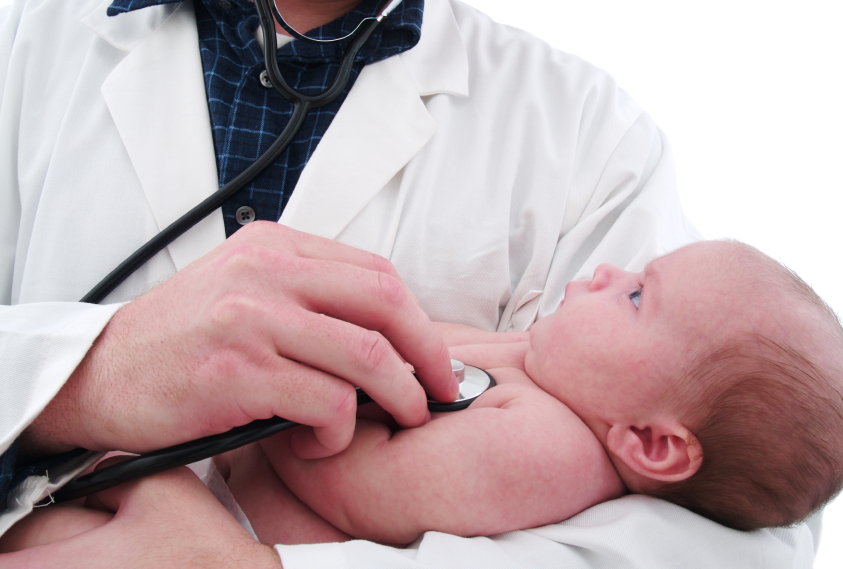 When you're pregnant, so much of the dialogue tends to be focused on you, your health, and your birthing experience. But what about baby?
Getting a head start on researching pediatricians will allow you to take your time and find a good match for your family so you don't end up panicking and calling the first doctor on your insurance list when baby gets a fever.
Speaking to a pediatrician early on also gives you an opportunity to find out what actually happens to your baby during those first precious moments when he or she is born.
Luckily, Dr. Hansa Bhargava, expert pediatrician for WebMD gave us the scoop on what to look for and questions to ask when trying to find the perfect pediatrician.
What to look for
Personality. You should feel comfortable and at ease with the doctor. A good personality fit is key.
Convenience. Location should be close since you'll be going there a lot with your new baby. The hours and the ability to reach your baby's doctor should be something that's easy for you too.
Confidence. You should be confident in the physician you select in terms of their knowledge and ability to answer your questions.
Schedule an interview
Talk to several physicians. "A lot of pediatricians do pediatrician interviews where they invite you come in for 15 minutes and just talk," she says. They can answer your questions like when they're available, what their office hours are, what they do when your child is sick, etc.
Tour the hospital
Visit the hospital you're planning to deliver at, Dr. Bhargava recommends, and ask the question "Who is the pediatrician who's going to be seeing my baby when I deliver?"
Ideally it's nice to have the physician who will be your regular pediatrician be there when the baby is born, or at least a pediatrician from that group, she says.
In case of emergency
What happens if something goes wrong during the delivery process? If the baby comes out and isn't breathing properly, is there a nursery that's capable of handling a baby that might have some problems? Dr. Bhargava explains that situations like this don't happen in every circumstance, but it's nice to have the security there. "You want to make sure there's an appropriate 'code pink' team that can actually handle problems if they arise."
Keeping track of doctor appointments
Dr. Bhargava says the WebMD Baby App, which she helped design from the ground up, is helpful for new moms because it reminds them of major milestones and when to see the doctor for vaccines and baby wellness checks.
More on baby's pediatrician
Tips for choosing a pediatrician
Should you switch pediatricians?
The Portable Pediatrician iPhone app by Dr. Sears